Equipment repair form
Generally equipment / machinery maintenance are happen as per schedules of the preventive maintenance, incase of any breakdown raised that equipment repair are need immediate as requirements of the equipment priority, when the equipment are comes on the repairing that equipment repair form are need to fill up for the recording that is formal requirement of the maintenance department. This format is help the recording each activity, problem and solution information on base of the problem are raised, this is information format is used as records and helpful in future.  Requirement of the equipment repair form format as below:
Description of problem
Requested by and date
Root cause analysis
Corrective action / preventive actions
Effectiveness verification & date
Completed date
Completed by
Approvals
As given all the points fields are used as records and as analysis tool of the machine breakdown / problem happen with equipment, this analysis help in the future that preventive maintenance are possible to preventively minimize breakdown of the equipment.
To consider the requirement of the equipment repair form, here ready made format given for the download with below links: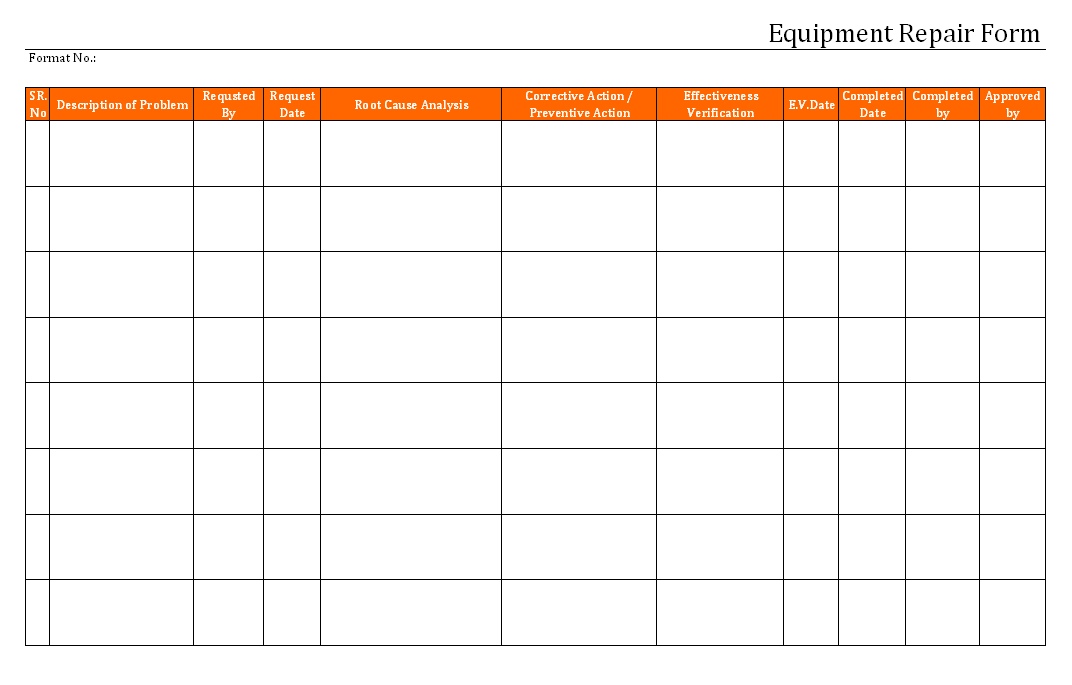 EXAMPLES, SAMPLES & FORMATS
You would also like to read: