Start up Business Cost Sheet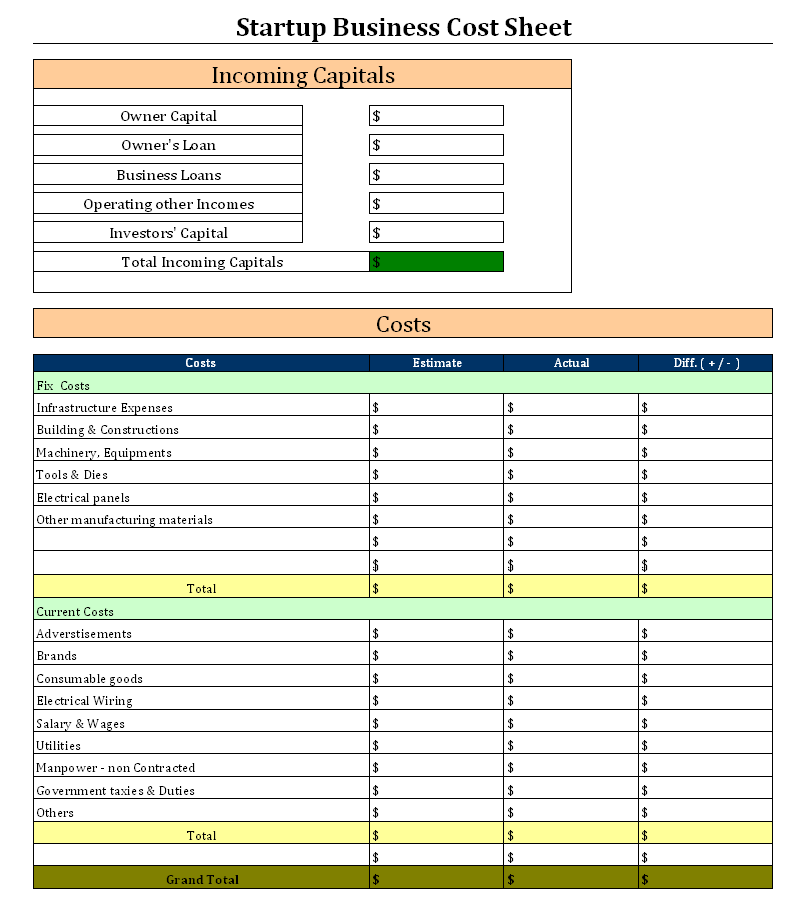 When we start the business, we needs to focus on basic requirements like capitals, land, machinery and some government permission to start the manufacturing business, but as side of documentations, for the start up business needs to count startup business costing to analyze requirements for start business. Here you can see as picture above there are two basic things one is incoming capital and second is costing there are two types of expenses impacts on the costing, first is fix cost and second is running cost as you can see in picture.
Startup business cost is very important for the understand business capital requirements and against what will be expenses against the incoming capitals, hence this will be help to funding the amount for the business.
As Fix costs are one time investment that need to pay are mostly manufacturing supported or construction material which is count in fix assets of the company and in current costs are like a consumable goods, raw materials, salaries and wages which expenses are comes on base of periods.
EXAMPLES, SAMPLES & FORMATS