Supplier Quality Management Record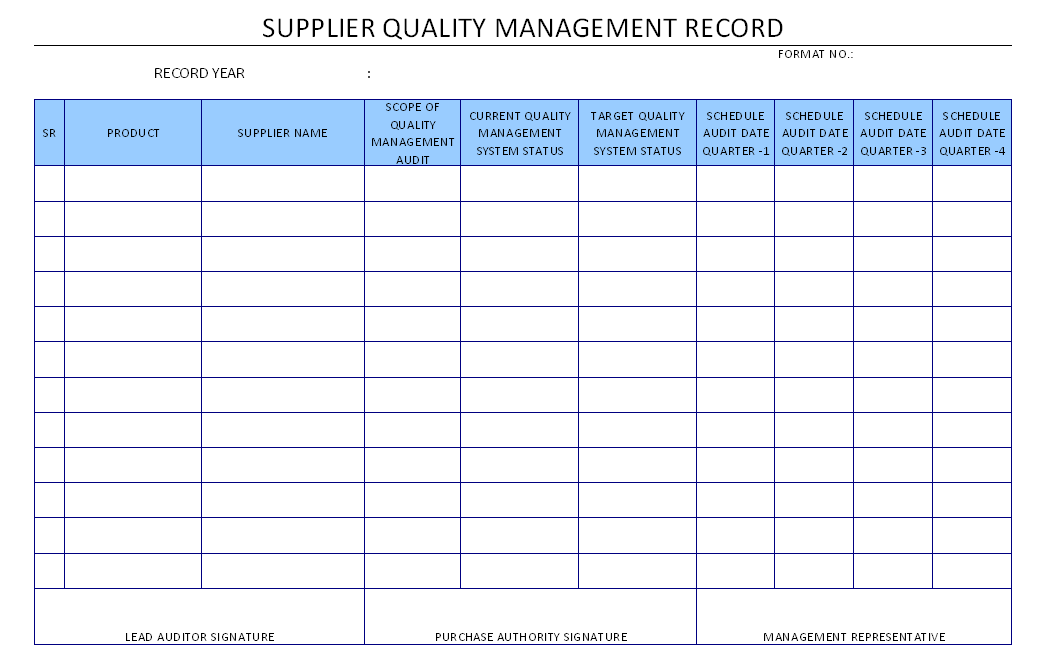 Product quality and improvement is requirements of the each customer and industry primary goal is provide best quality material to customer, but its all possible if the quality management system of supplier or manufacturer of product having a strong, its internal quality system should capable to provide effective cost and prime quality material.
In engineering, automobile industries are mostly believe in supplier quality chain, reason that end application quality concern issues, if the base material product having a technical and quality issue that end application can create huge quality issue in that regards hence the engineer and automobile industries are strictly follows quality system, technical specification 16949 – for automotive application which is inspired by ISO system are merged as ISO / TS 16949 – technical specification for automotive applications are mostly engineering and automobile industry are follows, according to technical specification – TS 16949 are guide for supplier chain quality management to maintain start product to end product application.
For the maintaining TS 16949 supplier quality management is very important, for the supplying this format for quality management system, here as below given example:
Record year

Product name

Supplier Name

Scope of quality management audit of supplier document

Current quality management system status

Target quality management system status

schedule audit date for quarter one to four

Sign off of concern officers.
EXAMPLES, SAMPLES & FORMATS
You would also like to read: