Training summary report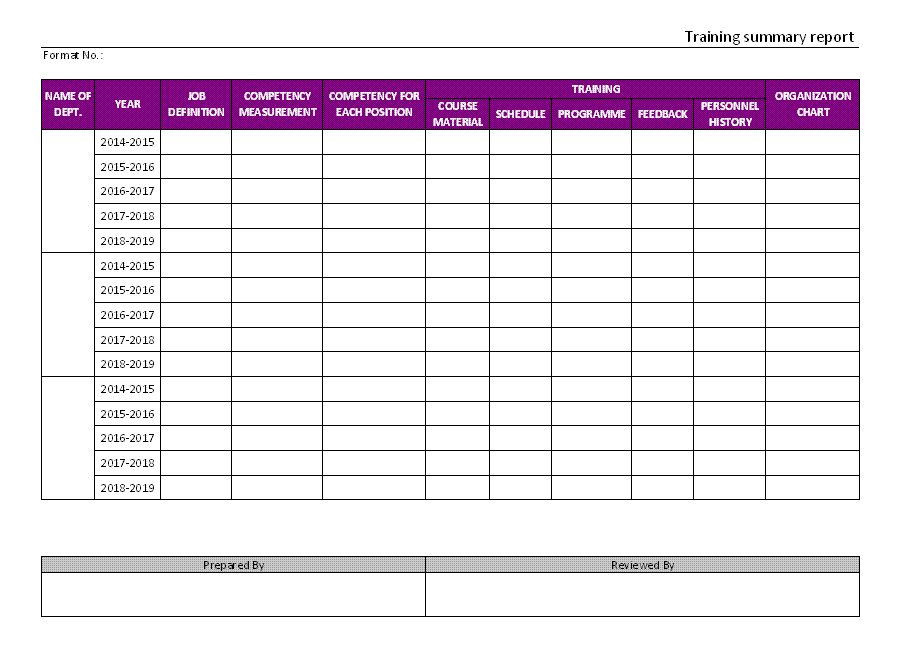 For the industry training is primary requirement to enhance performance of the employee and workmen to grow the business, well trained machine operators are increasing machine efficiency to enhance machine utilization further well trained machine operators are always confident for the work that moral of operators & other supporting team will be gain, this should be chain improvement as result company get the benefits from the activities are taken by management team.
When training required?
Establishment new quality / improvement system
New machine / replaced machine or modifications in machines ( new technology)
New employee for company oriented training / on job training / induction training
Any non conformity found during operations
Product / Process changes / management change affects
Operational Improvement / Statistically non conformity
There are few examples are possible cause of training in industries, actually training is good part of the industry, there are also possible that some industries are defined training frequency, without case of any above out of six points. Reason is creating strong operators / workmen in its working environments.
For the consider the requirement of the training here as above you can see the picture of the training summary of previously taken by trainer team for the department wise different  & different training in year time frame, there you can see five years records can be show for the particular training.
Related Topics: