Cleaning lubrication inspection tightening ?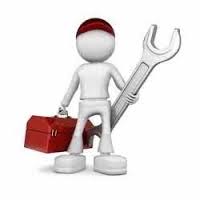 "Clit is structural process to enhance life of machine parts & utilization."
Cleaning lubrication inspection tightening – The process is part of Autonomous Maintenance conducts as regular task for maintenance. Cleaning lubrication inspection and tightening of Process that's includes Procedures, methods, development & continual improvements with structured way by maintenance. Its performing preventive can merge with regular or preventive maintenance.
Some industries are used word for this same concert that is FITCAL means Feeling, Inspect, Tighten, Cleaning, Adjust & lubrication.
Maintenance task: preventive maintenance is systematic cycle of operations performed as regular schedules to eliminate or avoid possible machine breakdowns.
Maintenance Principles:
Cleaning:
As Simple cleaning is not only removing dust to shine the machine & parts or around that done of cleaning, if it is! That mean is not cleaning for clip form. Cleaning should be covering all the methods to clean of machine as per guide or manual of machine & for its parts, remember that machine never expire its part can be, cleaner having schedule, proper planning & checklist to done this job well.
Schedule and Checklist is applicable for this process.
Lubrication:
Rotating parts, Bearing, Shafting etc., and Parts required lubricant to avoid depreciation of body part to reduce possible frictions. Lubrication schedule can be made on previous experience or manual of part.
Inspection:
Mirror part of this concept is inspection very important operation to identifying lacked area, parts by maintenance peoples. Casual observation can clause big gap in long span that loss the performance of machine with spend time to skips inspection value.
Tighten:
Checking of belts, bolts, fittings, wires, plugs, dies, hook, locks, connections that can clause big accidents with unwanted break down of machine.