Food Products > Customer Complaint Form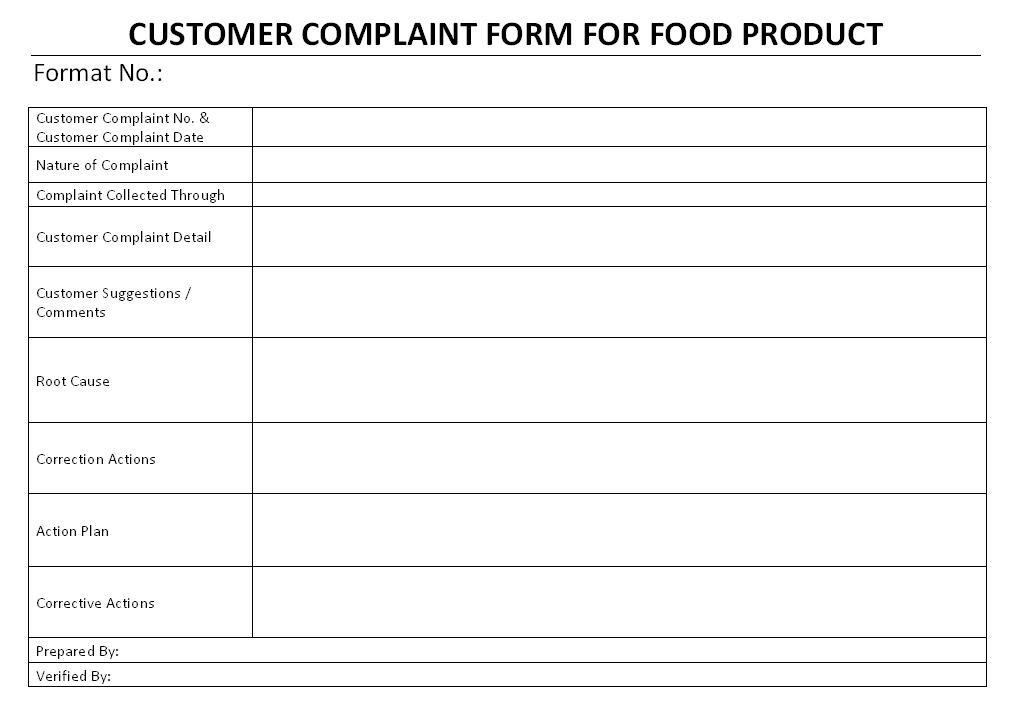 In each segment, customer satisfaction is prime objective for the sale improvement that can possible through customer complaint, in food products same as other product customer complaint form are maintain & update as same but in the food products end users are not industry. In industries are easier for the communicate and take back feedback online, but when customers common peoples that need to go door- to – door for the opinions, but here as given common format that is can also use for the industry as well as direct concern with home for collect information.
Customer complaints are raise from the market survey, in the this survey food product managements are create the survey facilities to collect information, customer satisfaction levels and other comments and suggestion point of view during the survey in case any customer are dissatisfy that customer complaint form can use to separately common or point out information. In the customer complaints following type of information can use for the collection purpose:
Customer complaint number and customer complaint date

Nature of complaint

Complaint collected through – Name of the agent, survey person or any other ways are need to clearly mention.

customer complaint details

customer suggestion / customer comments
Following points are use for the improvements of the product, which is done by manufacturing side / office used.
Root cause

Corrective actions

Action plan

Corrective actions
EXAMPLES, SAMPLES & FORMATS