Inventory Control Template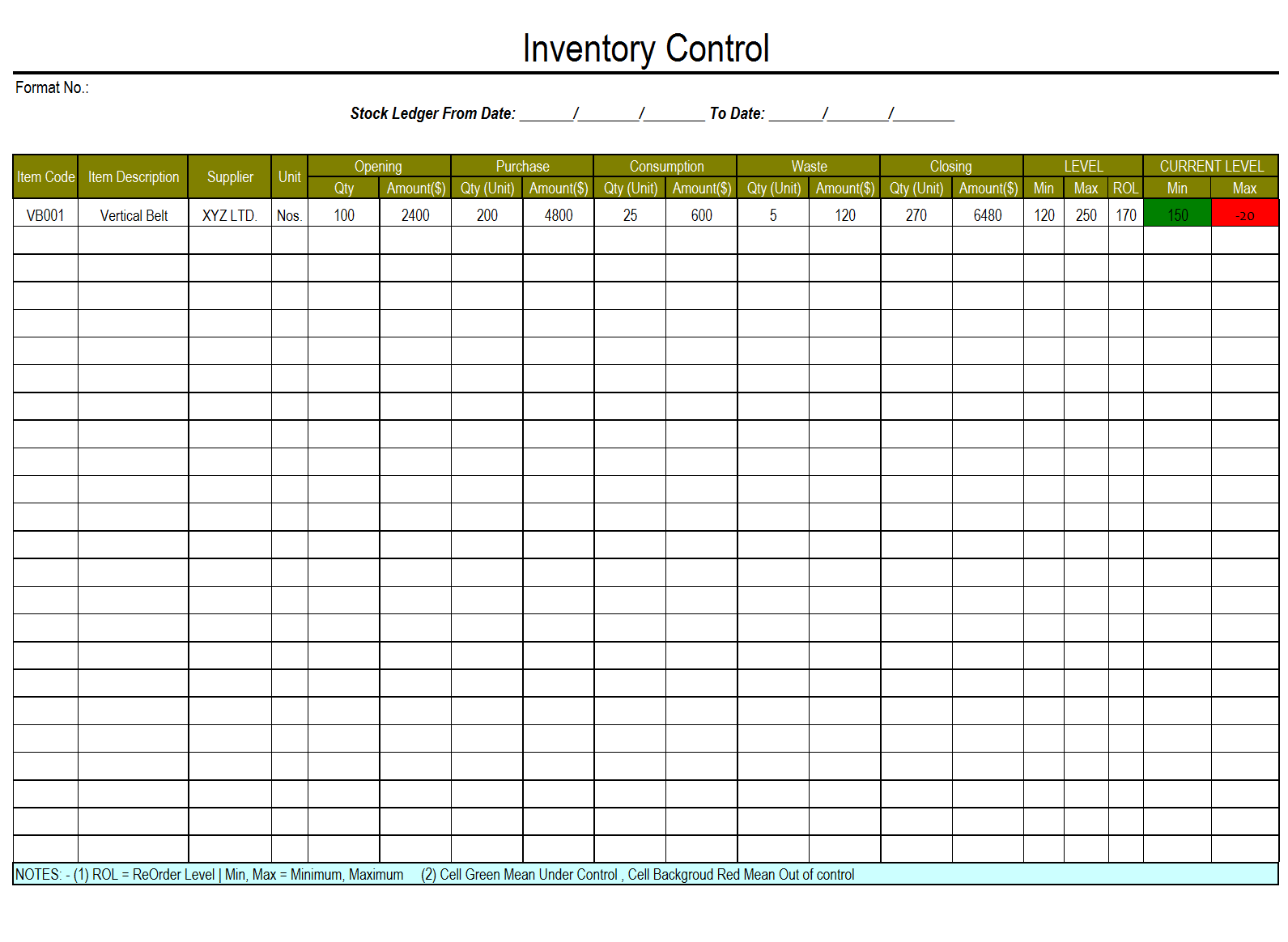 Stock Inventory Control Template or Stock ledger format is used for monitoring & controlling on material are in storage area or inventory of the materials are maintained. Inventory stock controls are possible through all the transition are covered in single format, As you can see picture above, waste and level of stock are incorporated to monitoring and controlling on stock inputs, more that requirements of the stock cause block company's money & area of storage division.
Stock Inventory Control template and its record's basic fields are given as below, in case of the requirements of the stock material, if the medical concern or foods material than some fields can be increase in line with full controlling on inventory, like a expiry date. Food types of materials' basic control level are needed to strictly follow to reducing in waste. Find basic fields as below:
Item code
Item Description
Supplier name
Unit of measurement
Opening
Purchase
Consumption
Wastage
Closing
Level – Minimum, Maximum and reorder level
Current level – Minimum stock / Maximum Stock situation.
As you can see picture below:

Current level fields are show in two color, red and green, first you can see minimum current level is showing green mean the stock is in under control of inventory and max level showing red that is indicates that maximum level is up than decided stock level in that case need to effects on reorder level.
In ITR (Inventory Turnover Ratio) Level of the Stock is very important to maintaining the ratio of inventory, for the ITR this format is basic requirements and all the ITR inputs can collect and analysis on collected data.
EXAMPLES, SAMPLES & FORMATS
You would also like to read: