Occupational History Record
or
Occupational History Card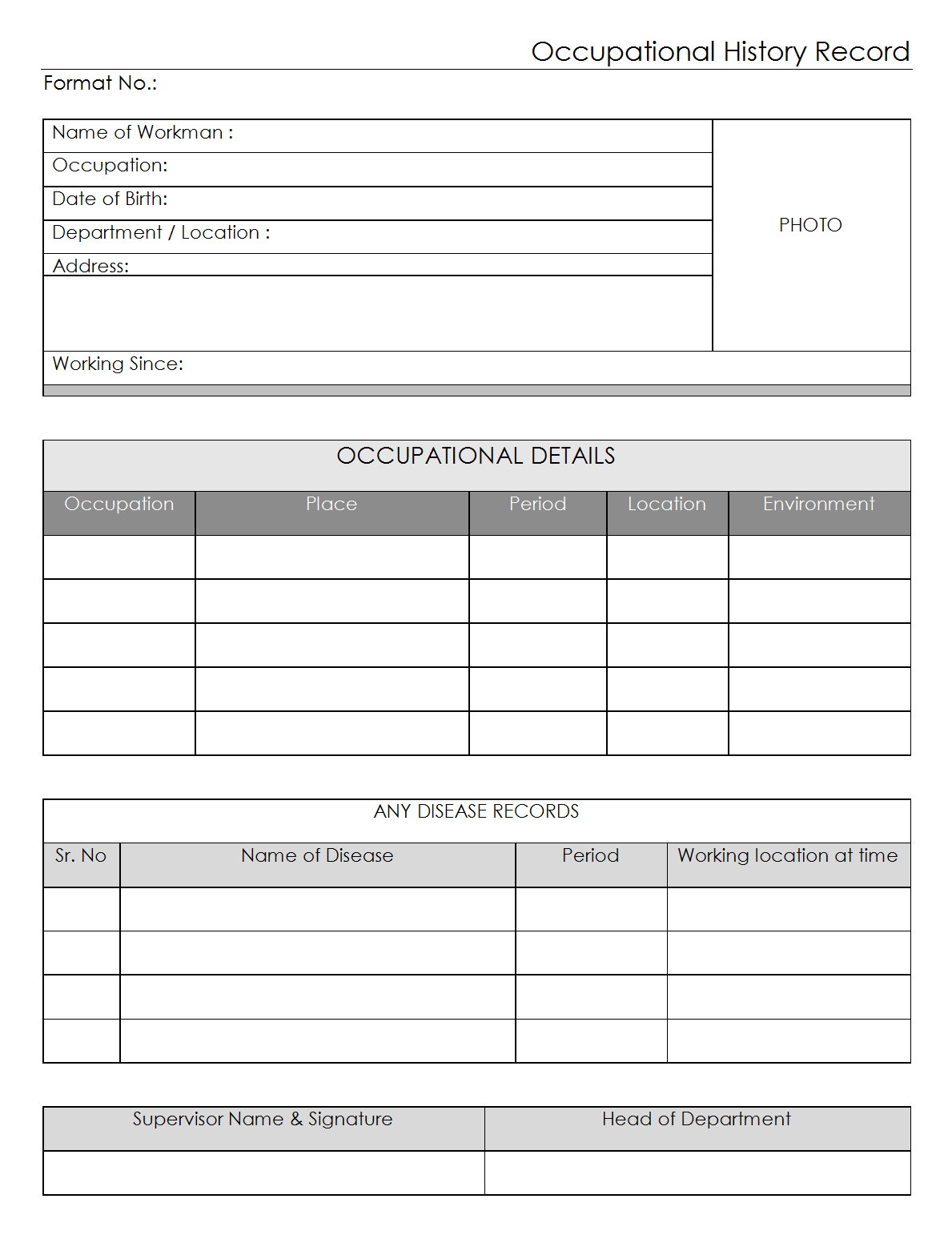 Organization are well aware about the workmen health & concern problems, each workman are having individual history card, human resource department arrange the document for the employee history cards that all the concern details of the employee's can found in the history card, this is unique card that informative status provide accurately with individually.
Occupational history card or occupational history records are almost same of employee history card but here are used for the safety purpose with some details are different than employee history card, in the occupational history card, details of employee that working in the environment of individual department / location where workmen fill the comfort.
In the organization, workmen are changed its location by the management due to some skills and requirements of  works, all the details are filled in employee history cards as well as occupational history card that information can possible to generate as & when.
Occupational history card  or occupation history records given the information about any disease of the workman individual when the workman fall in ill at the movement which department / area or what was the occupational conditions of workman on the base of the information, analytically information can possible to generate for the remedial actions can possible to take a long.
For the requirements of the organization, who having a multiple locations & the material are need to handle which is hazardous or environment is generating high risk environement that movement need an action for the workman health & Safety concern, for this requirement can fill full by occupational history record or occupational history card format is available for download:
——————————— Download Format ———————————
——————————— Download Format ———————————
Related Topics: