Pareto Analysis – For Product rejection Analysis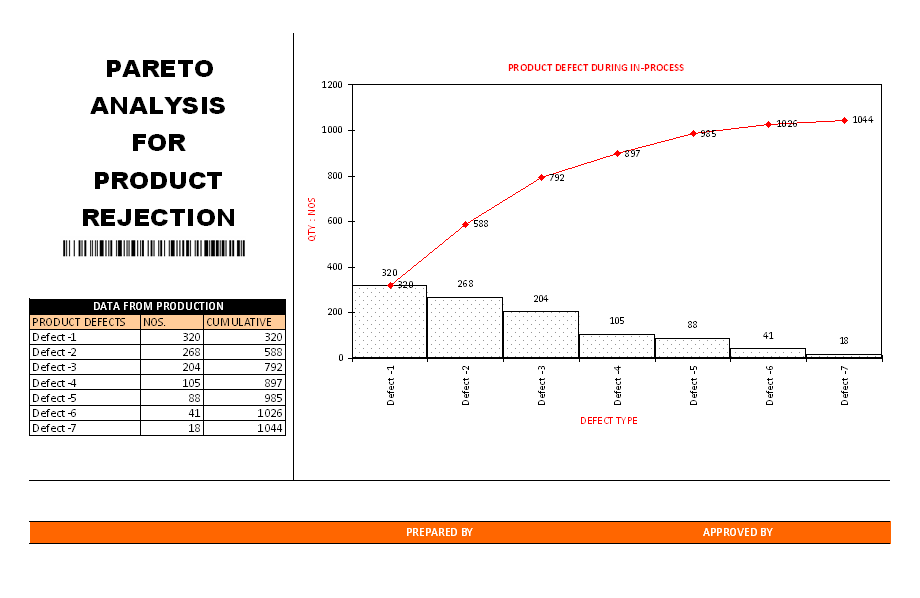 In this article we show how to use formal technique where potential ways of action are implementation as noticed, this graphical presentation focus on trigger problem which is possible to identify and controlling by deliver problem solution in line with causes.
Here as you can see picture above, Pareto Analysis are used to identify the product defect during in process material manufacturing, this is very unique requirements for the production line, mostly industry are well aware of the in-process product defect finding and analysis on the defect, mostly reason of the defects are from raw materials, unset machinery parameters, unaware of the procedure and work instructions of operating peoples cause defect in product.
But the identify defect is priority to eliminate are possible through Pareto analysis for product rejection, management are always takes the decision on base of analysis of the Pareto analysis mentioned, which defects needs a priority to take in action, mostly happen that in production line which all minor defects are due to major defects hence possible that if the major defects are remove from the process that some small scale defects are automatically hide. This is the best performing event that helpful for the cost cutting and also to save the time consumption.
EXAMPLES, SAMPLES & FORMATS