Process evaluation and control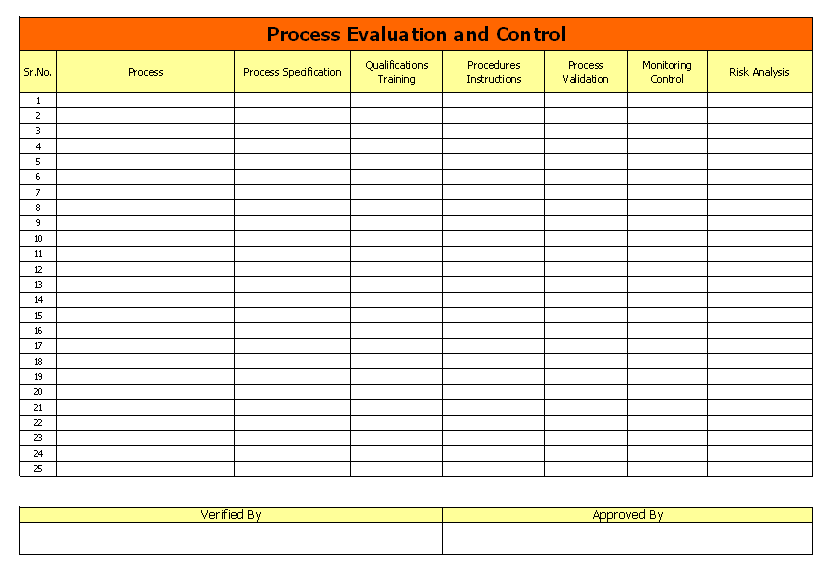 The manufacturing unit having a various processes to finalize product that need to frequently establish, amend, improvement, enhancement in processes that used for product manufacturing, improvement of process that depends on the evaluation and controlling methods and its analysis  that product's quality is also depends in line with process and its validations, control measurements and analysis
Process evaluation & controls are base requirement of the continual improvement of process that used to improvement in product quality and controlling on cost that need to reduce for the customer satisfactions & satisfactions of internal management system that expecting to process are well defined and established to enhance product quality.
Requirement of process evaluation & controls are depends on below possible requirements:
Process specifications
Qualification training
procedures instructions
process validation
monitoring controls
risk analysis
Above all points are help to improvement in process and requirement to enhance the reliability of the process as result product quality improvement with minimum risk and low costing. For continual improvement in process are required frequently analysis of the information that collect form the process and parameters, on base of the process specifications and validation information are supporting to improvement, all the evaluation and control of the processes is prime requirement of quality product.
——————————— Download format ———————————
——————————— Download format ———————————