Purchase product sample request form
Any manufacturing unit are requesting for purchase to supplier that suppliers are always take care of the material requisition by customers, if the supplier is frequently supply the material with same configurations that no issue, but in case of the any material criteria are changed that supplier is asking to manufacturer that is customer for the sample for the material purchased or going to purchase, supplier need to know what type of are want to buy, what is the parameters are needed, what type of raw material required to finalized product to comply requirements of the customer applications.
When the supplier are asking for sample that supplier sending purchased product sample request form with details collection purpose, customer are filled the form along with physical sample provided to supplier for reference. According to sample supplier are matching requirements to comply the finish products.
This format and process is very important for the new product requested by customers, suppliers are always wish to complete form from customer with maximum details to avoiding mistake during processes as per sample requested.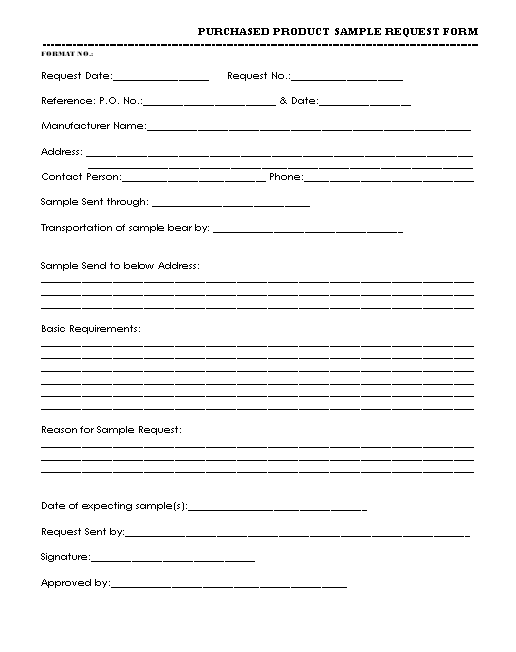 EXAMPLES, SAMPLES & FORMATS
You would also like to read: