Re-order level for critical spares parts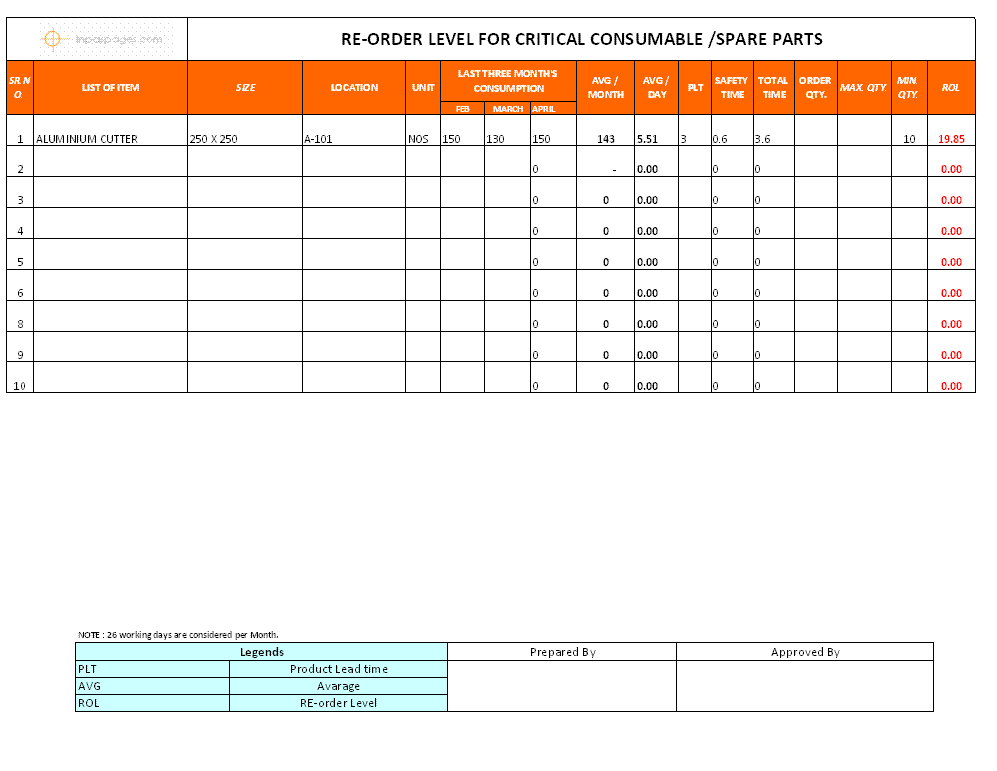 Storage department are always find the solutions to maintain stock to being level against user department requirements, for the store department various techniques are used for the maintain stocks, its is very critical incase of thousands of items are storage by single control that very difficult to maintain physical and also for the calculative mode .
For the ledger for the each item is very critical to maintain and also when the requirements will be increased and stocks are not available with store department is can be possible there are very difficult to maintain requirements on thousand of items individually.
In store department, possible that some critical item stock can be raise if the materials are buy more than requirements and there are also possibility when the material required to user department and if it is very critical that the situation of the store department will be very critical, end of the movement peoples run for the buy the material that is very critical and stock should be maintain as current requirements.
For this critical requirement of user departments, re-order level for critical spare / parts is very useful reason is this format is very easy to fill up and same will be easy to maintain the format data. Monitoring on critical spare / parts are easier to see the levels indicate that the further requirements are needs to maintain level of minimize stocks.
For the requirements of the store department of the re-order level for critical spare / part is available for download, this readymade format is useful for the store department, it is very easy to use excel sheet to easier modification, add, remove format data.
————————————- Download ————————————-
Re-order level for critical spare / Parts in excel sheet format
Re-order level for critical spare / Parts form | Re-order level for critical spare / Parts examples | Re-order level for critical spare / Parts template | Re-order level for critical spare / Parts Samples
————————————- Download ————————————-