Non standard method test format for laboratory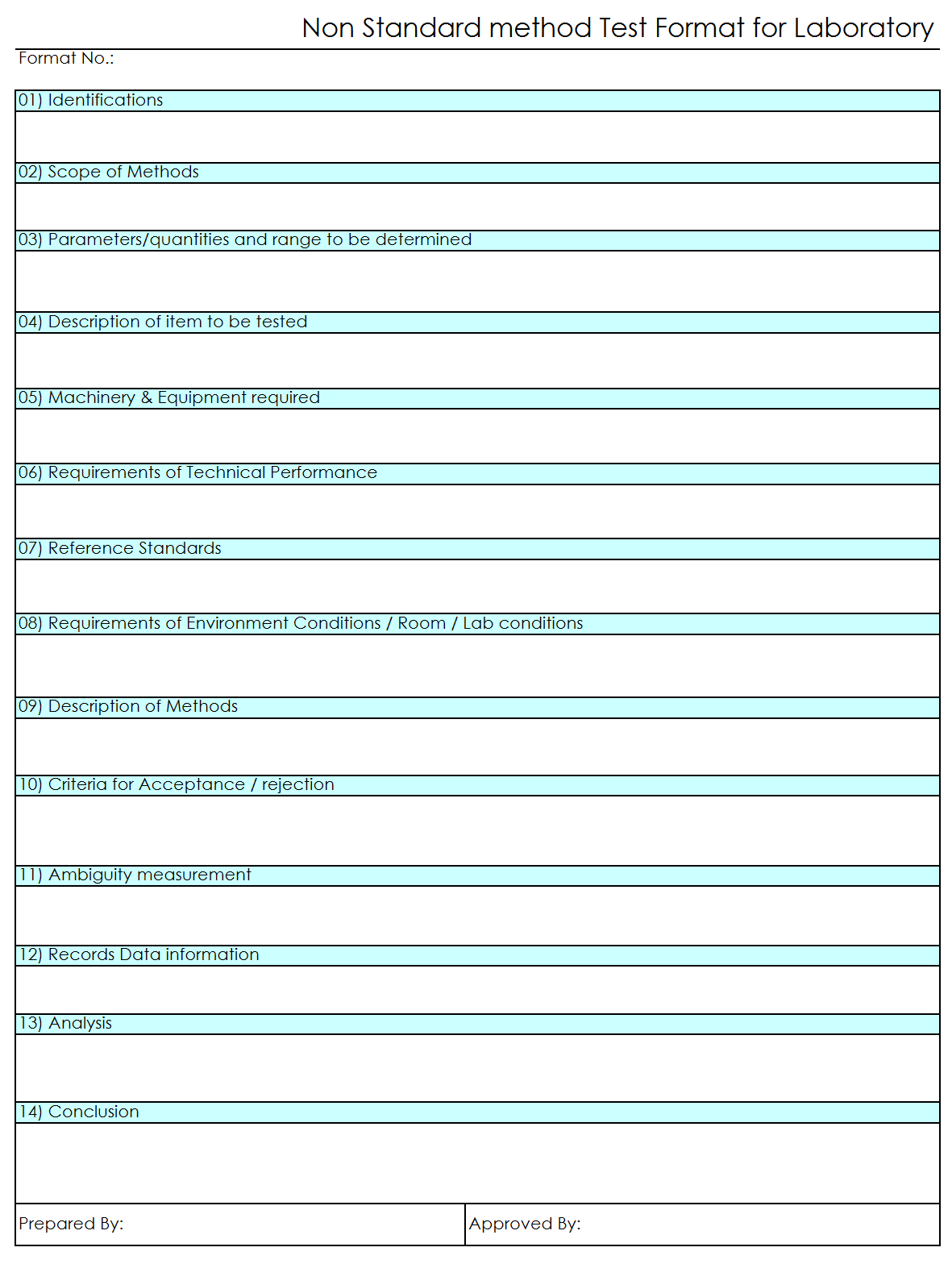 Laboratories are follows some international standards that almost acceptable methods & validate testing if done by laboratory, if the laboratory follow the standard that customers are believe or acceptable for application's requirements. Laboratory some time non standards methods are also used to uncertain requirements for customer's request of requirements of time.
Non Standard method test is the same kinds of the test but the laboratory used that method is not verified by international standards, it can be laboratory's own method that developed by its vast experience or requirements of samples that customers are passed the methods of testing to ensure the customer satisfactions.
For these critical requirements of non standard method test format for laboratory – formats are available for laboratory, you can download and modify as requirements of internal used.
Download Non standard method test format for laboratory in excel sheet
Non standard method test format for laboratory | Non standard method test format for laboratory Description | Non standard method test format for laboratory definition | Non standard method test format for laboratory example | Non standard method test format for laboratory Sample | Non standard method test format for laboratory template