Equipment costing Report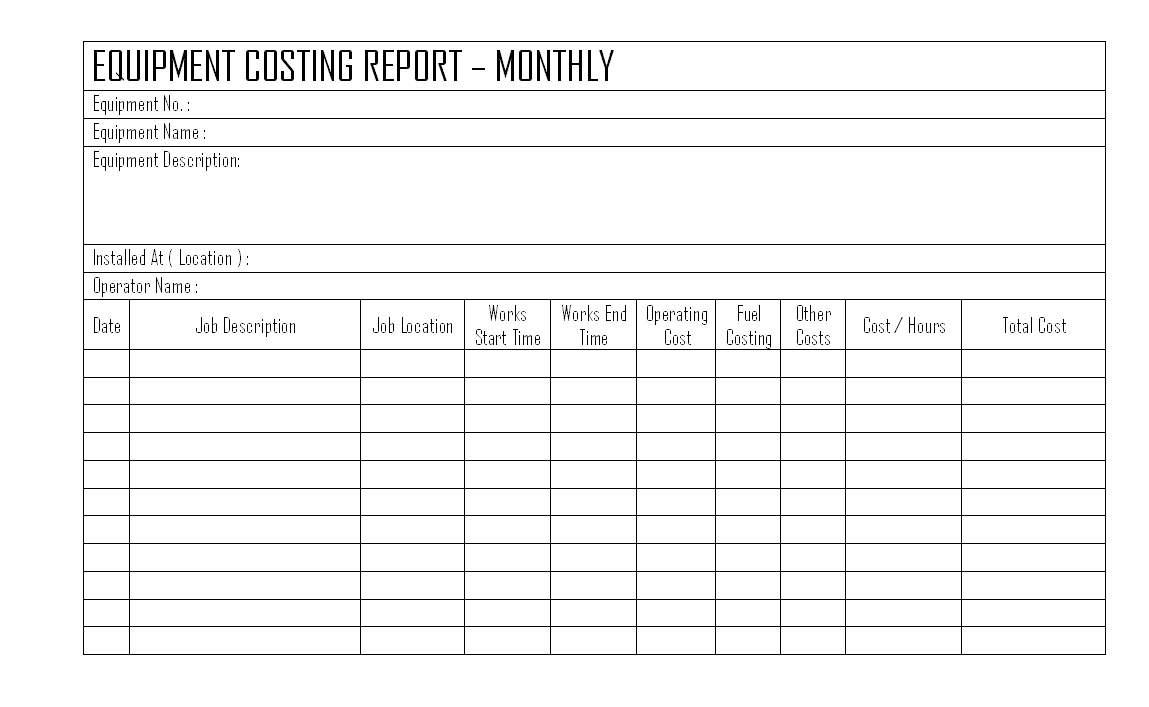 For the company all the machinery, equipment and manpower management, costing & effective use are very important to run the business smoothly, out of any source are go out from controls can be raise losses and crisis of the financial system, hence its very important to controlling all the resources by management through analysis on information, data from the plant, machinery and equipment use, operating & its effective used. Here equipment costing report is given as example to understand the requirements of monthly management, costing analysis of the equipment to directive mode enable through analysis equipment effective management on the weak parts. Example format is given as below:
Equipment No.

Equipment name

Equipment Description

Installed At ( Location )

Operator Name

Date f the equipment used

Job Description of equipment

Job Location of Equipment

Work Start Time – As per Job

Work End Time – Job

Operating Cost

Fuel Cost

Other Costs

Cost / Hours

Total Cost Amount
As example given above, all the fields are very important to understand which part of the amount is increasing costing of the overall equipment costing, that management can take the effective actions on its. Equipment costing report is very important for the management to manage all the equipment effectively.
EXAMPLES, SAMPLES & FORMATS
You would also like to read: