Equipment Identification for Calibration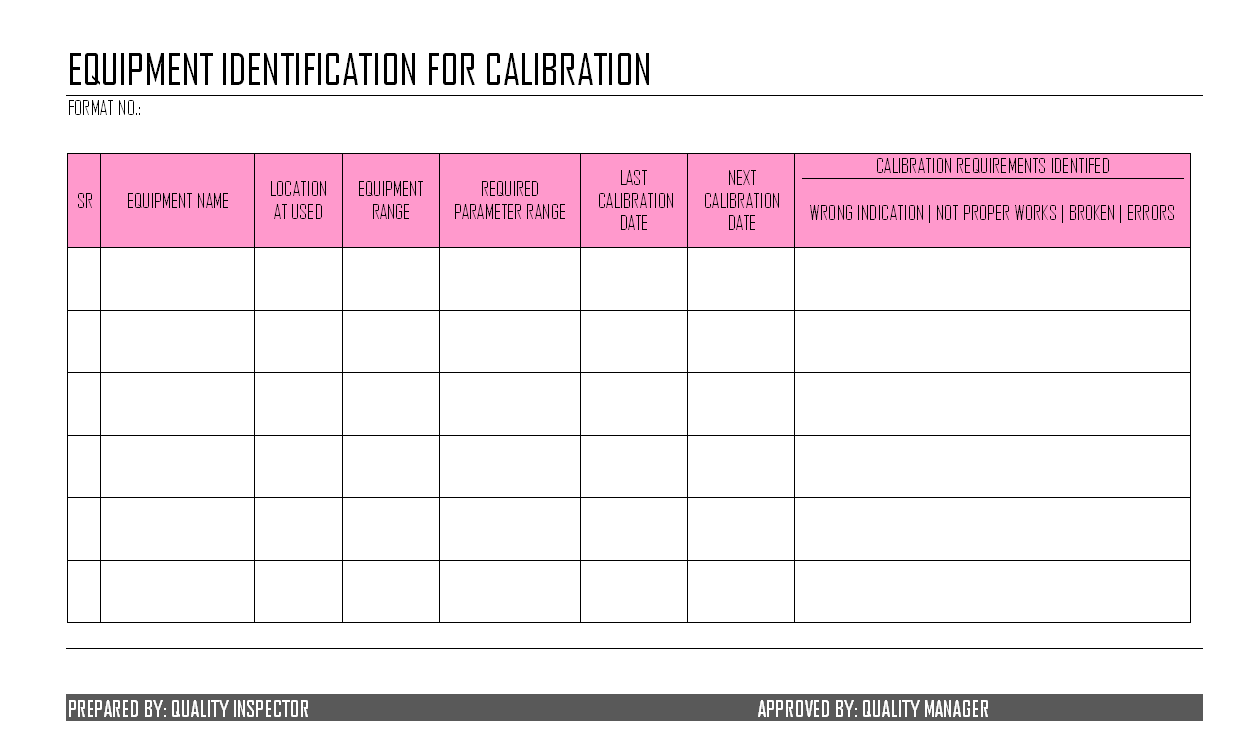 When the equipment performing the task in the manufacturing production line round o clock that equipment can possible to damage, rough working or any other defect cause, identification of equipment damage or trouble to possible supporting for the calibration are conducting through this report, this report called equipment identification for calibration, through this report help to identify each errors in the equipment to calibration supporting evidences. Example format given as below:
Equipment Name

Location at used

Equipment Range

Required parameter range

Last Calibration Date

Next Calibration Date

Calibration requirements – Identification – mostly wrong indication, not proper works, broken or error findings.
As above required format structure of equipment identification for calibration to manage the each improper setting, errors information of equipment to minimize poor quality of the product.
EXAMPLES, SAMPLES & FORMATS
You would also like to read: