Calibration Method and Method Validation checklist as per requirement of ISO 17025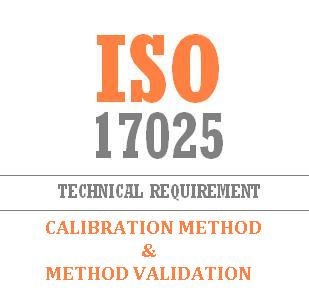 Are there valid Methods for the calibration are available with laboratory as per ISO 17025 Clause No. 5.4 requirements?

Are there Procedures in line with requirements of international standards ISO 17025 & it's clauses?

Work Instructions are available with Laboratory and same are deployed at workshops, Laboratory's Analysis and others stations are requirements?

Are the Standards available? people are follows standards? each standards are listed as external document list and same are incorporated in manual as well procedures for the cross reference?

Laboratory prepared  manual & same are available with concern departments?

Reference data available with Laboratory? all concern department's peoples are aware with those data? all data are easier to accessible to concern peoples?

Are use of methods which meet the needs of Client / Customer?

Laboratory developed methods and non-standard methods are controlled and validated.

Is there a procedure for estimation of uncertainty of measurements.

Are the raw data's and calculations are checked by a competent person.

Is there a procedure for the control and protection of automated and electronic data's, all data are periodically verified by competent person? 
Related Topics: