Eye Washer Inspection Record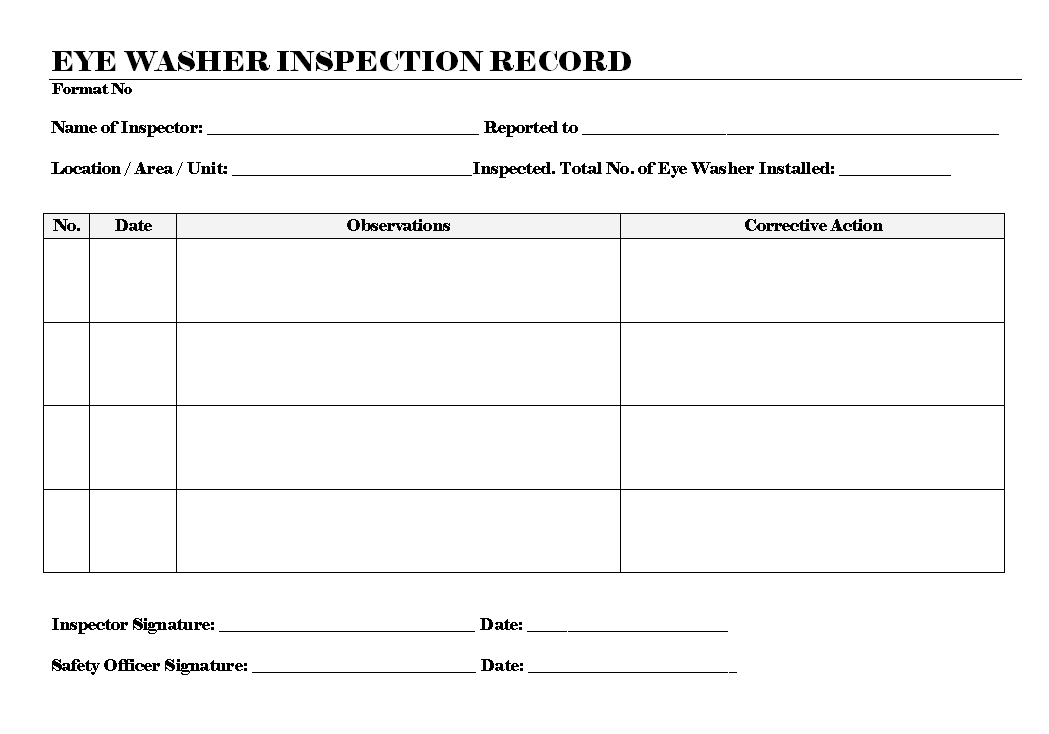 In the manufacturing unit where chemical, harmful chemicals and powders are used for the supporting of manufacturing process that required safety precaution for the peoples are working around the chemicals, powder may damage eyes. Eye washer is the safety equipment to temperately solution if the harm full chemical or powders are goes in any workman if working, handing or any other routine activity.
For the maintaining safety in chemical used plant, required frequently safety equipment inspection, eye washer is one of the safety equipment which used and install near in plant where chemical / powders are used. Eye washer inspection record sheet is help to inspector for the recording observations and if any immediate actions are taken can be mention in the record sheet.
EXAMPLES, SAMPLES & FORMATS
Related Topic: