Handling, Storage & Disposal of Sample checklist as per ISO 17025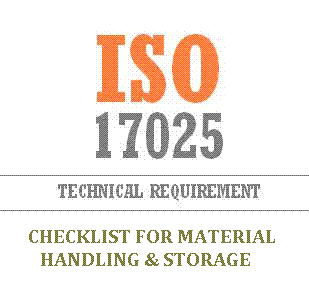 Are samples inspected on receipt for their condition or contamination? 

Are the containers used to store samples suitable to the specific samples? 

Do all samples have clear identification for easy tractability to the respective jobs? 

Do the sample tags / labels have the minimum details as work instruction?

Are all received samples properly registered in a sample log / register? 

Are samples stored in secure premises? 

Are adequate arrangements made / precautions taken for samples which have special storage requirements? 

Are samples stored taking into consideration the nature of the samples in order to prevent contamination or other potential hazards caused by incompatible materials? 

Is authorization available for samples to be disposed? 

Is a record of disposed samples updated in the sample register? 

Is sample disposal carried out as per sector specific procedures?
Related Topics: