Initial Training Plan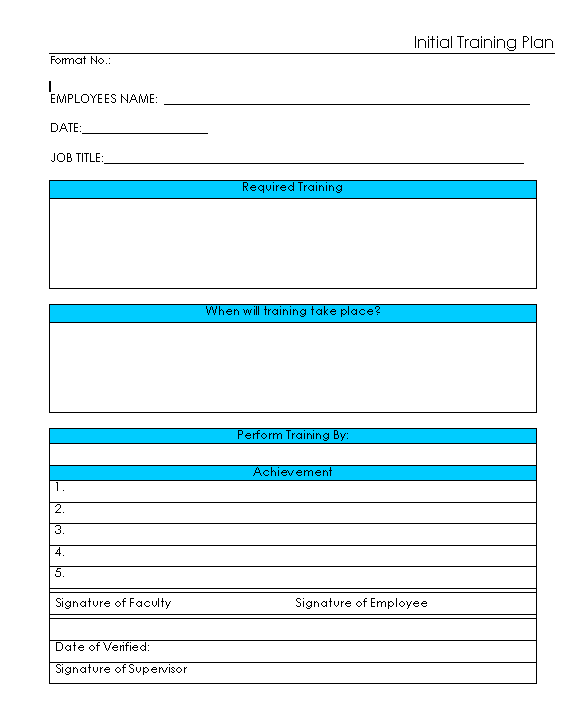 Training is primary requirement to the improvement performance of the employees and workmen, initial training is the part of the training that taken as the primary level that employee are new join or in between transfer the plant or machines, up gradation of the machine etc.. Training is gives the guidelines to support operations completion with successfully.
Initial training plan is the planning or schedule for the primary level of guidelines are given to employees and workmen for various chapters, workmen are working on machines, operating equipments and working with product line that is very risk and incident / accident possibilities are much then staff peoples who working in office levels or documentations works. Workmen having percentage of the risk are higher so need to more training for the concern safety and health, awareness of the working environment to avoid incident / accidents.
Some organizations are frequency gives the training, If the workmen repeated in next schedule that is also ok for the awareness or primary training, in the primary types of the training are play most important role in the company organizations that all the major issues are possible to solves, increase production & reduce losses are possible through primary and high level training.
For the requirements of initial training plan & records, here ready made format for the initial training plan is available for download, download initial training plan format:
Related Topics: