Performance improvement plan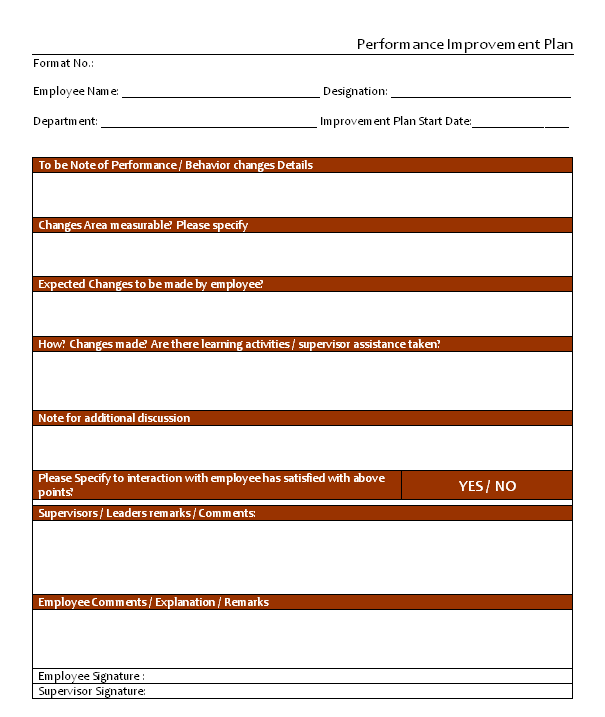 If human resource department are actively understand of employee need and impotency for the work that, human resource department evaluate performance improvement plan for individual employee to improve skilled and performance level through projecting individual employee's behavior observations & monitoring on activities for direction provide to enhance performance of employee.
Some basic questions that used for the measure performance improvement requirements which plan are deployed by management:
To be Note of Performance / Behavior changes Details
Changes Area measurable? Please specify
Expected Changes to be made by employee?
How? Changes made? Are there learning activities / supervisor assistance taken?
Note for additional discussion
Please Specify to interaction with employee has satisfied with above points?
Employee are understand the management view that clearly beneficiary is employee, if the employees are takes interest that management must take attention in line with requirement of employee individually & groups improvements.
Here ready made format for Performance improvement plan format is available for download; this format is general that can used any company for its employee improvement plan. Below links are for download:
EXAMPLES, SAMPLES & FORMATS
You would also like to read: