Sweeper Attendance sheet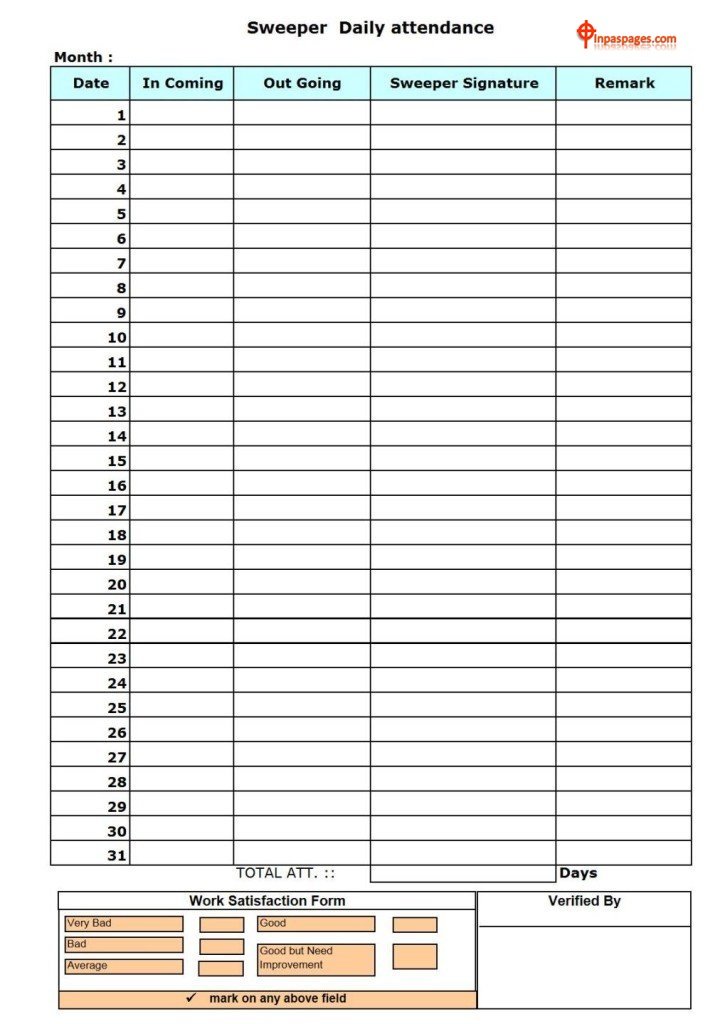 Sweeper Attendance sheet help to Human resource department to individual records that performance of sweeper held on daily basic, in 5S activity cleaning is most important part to improvement in organization, Kaizen, Lean, all most all major improvement systems are always focus on cleaning of each part of organization to increase life of parts of each departmental machinery, areas to convert better environment to employees / workmen. In 5S big part is concern with cleaning & house keeping; I have personal experience that 5S converting money, if on right tracks on cleaning & organize material.
Human resource department also get benefit thought this record sheet, HR can identify personnel records to use in increment to grading of each sweeper on base of performance. Now days to build up this kinds of environment is much to give positive way to organization to make it clean as possible, this thoughts are also gives a motivation to sweeper to make clean each corner of organization.
I personally force to you, apply this format in your company & capture details till one year, analysis this data on base of person wise, grades define for each sweepers, this must help to identify personal.