Equipment Purchase project form
Purchasing of equipment is challenging job if the heavy equipment having the functions that are used in various processes and controlling on divisions of the most part of the plant. Equipment used in plant and operating is also need to take a skill to functionally equipment.
For the equipment purchase and its process are same as normally for other machineries but when the equipment / machinery is heavy and functionally more than others, need to take care on stages of the purchasing and checking and inspection to ensure purchasing equipment are fully functioned as requirements and full fill the conditions of requirements as under department had given the technical data for the equipment.
Purchasing equipments are need to below steps to clear out process:
Management checks for facilities submit equipment request
Review with staff members (concern)
Assign Project Code / Specific No.
Executive Committee Approvals
Tenders / Quotation received & comparison
Purchase order / Job order released
Final approval / contract approval with supplier
Material Received
Material Inspection by supplier's inspectors at our end
Equipment assembling
Testing of equipment
Final Approval from User Department
Management Satisfaction note / letter
Payment Released as terms of P.O.
Feedback from operators
Service Reports of suppliers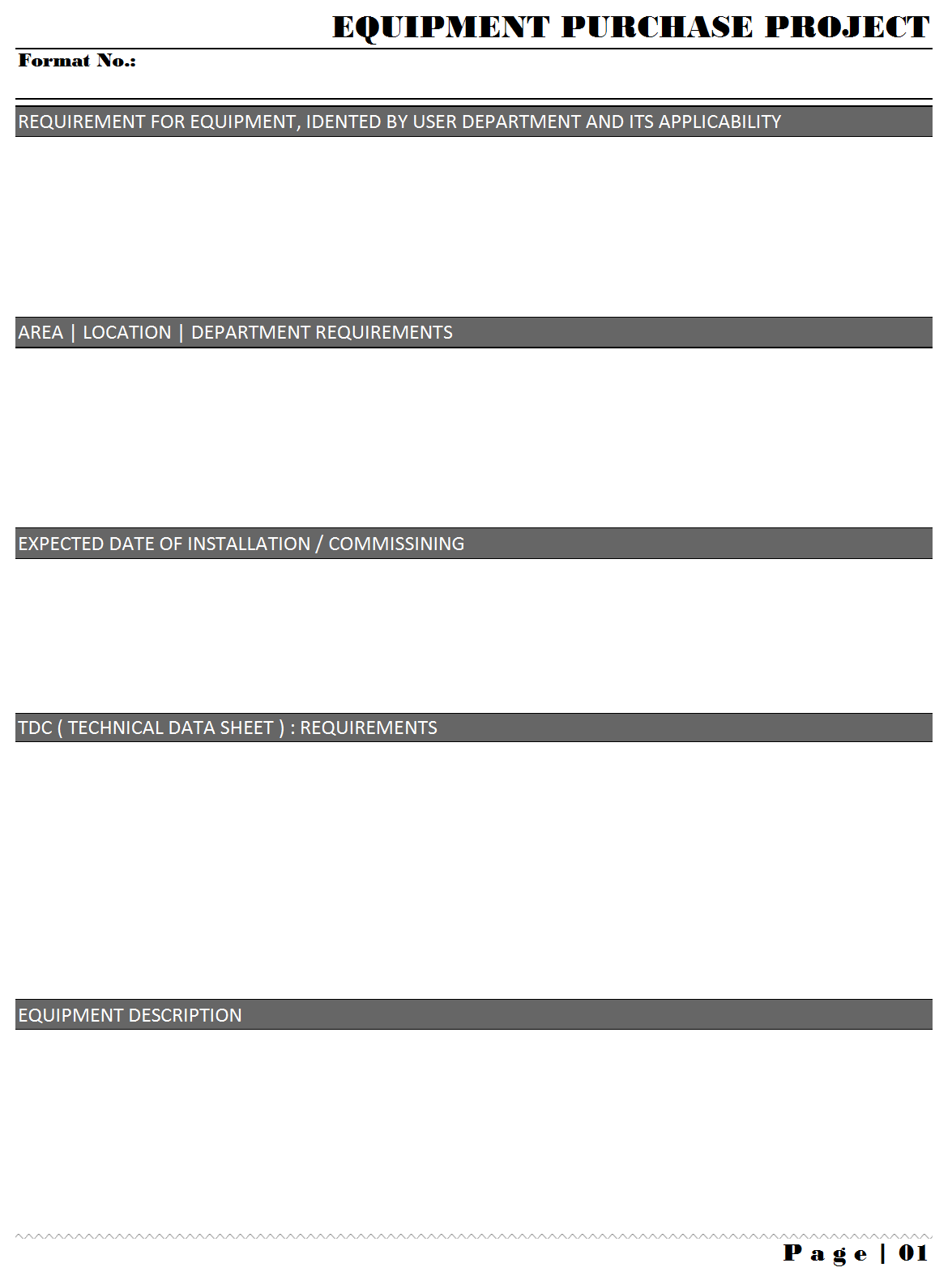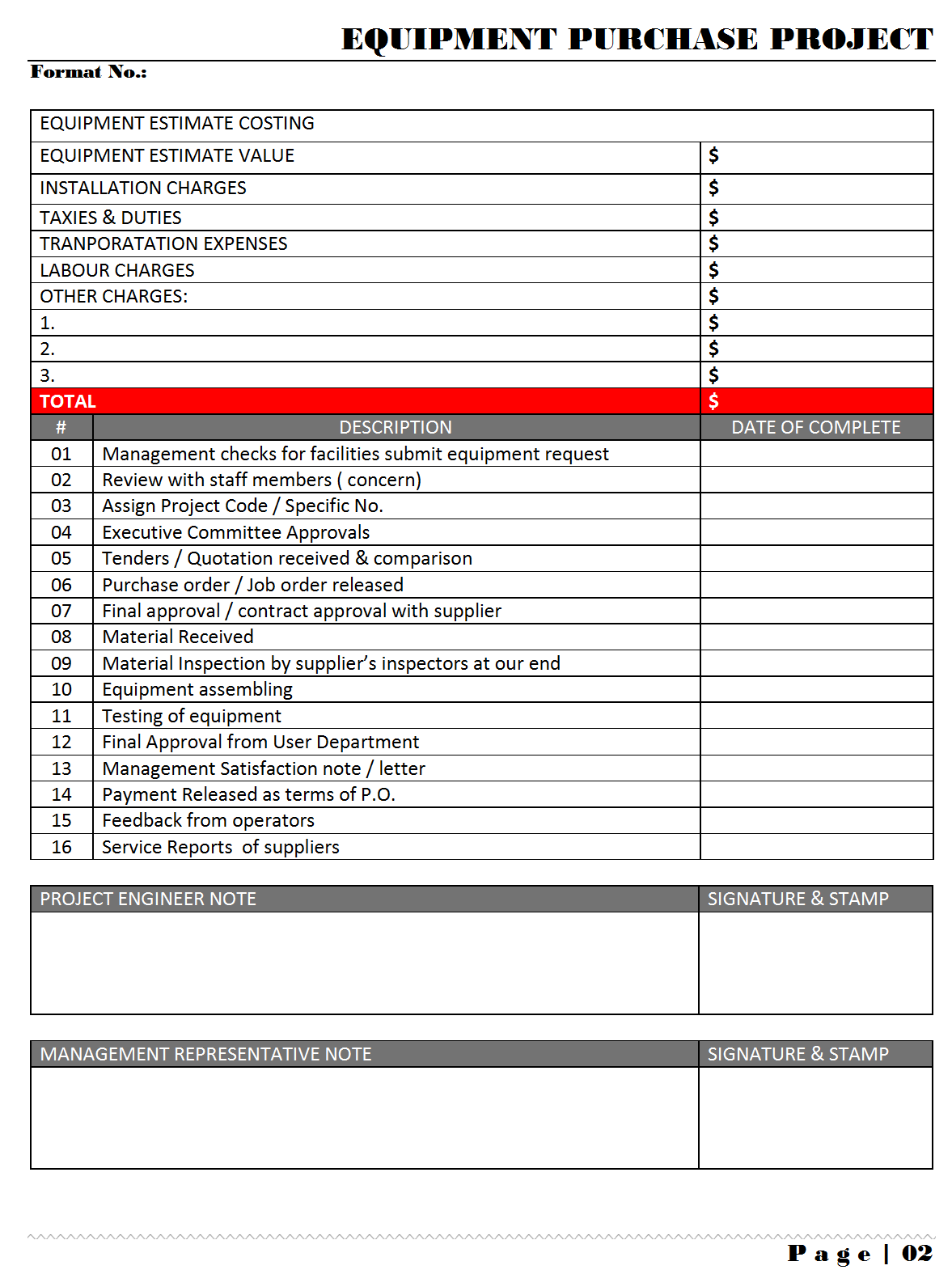 EXAMPLES, SAMPLES & FORMATS
You would also like to read: