Machine Maintenance plan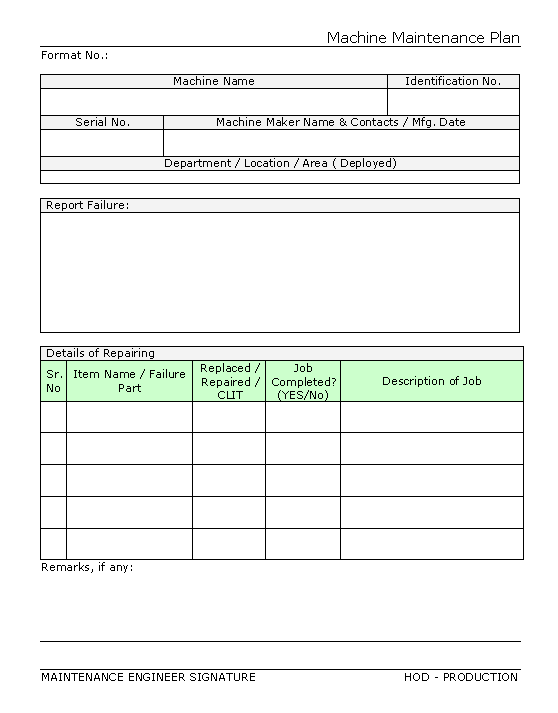 Machine maintenance plan is planning for the department wise individual machine details that all the information about the machine maintenance records are filled in planning records. Machine maintenance department are this planning sheet can also attached as tagging at machine individually or also take at records on filling at its place. Generally maintenance department used these details for the next maintenance schedule, preventive maintenance or cleaning Lubrication Inspection Tightening  programme.
These details are very useful reason is all the details of the machine maintenance planning sheet are incorporate in this single sheet.
In the planning sheet, preventively inform to department as the memo to maintenance of the machine will be take in the time with the details of the information are filled in planning sheet, same will be information are detailed with the part numbers and items that is failures with reason of each parts records for the future preventive actions.
Maintenance engineers, heads are investigate detailed information which is failure parts, each failure part's detailed investigation help for the machine that in used to other departments. Machine maintenance plan is very important document for the maintenance department and same will be most important part of the production line.
———————————- Download Format ———————————-
———————————- Download Format ———————————-
Related Topics: