Environment Inspection and test plan
When the organization engaged with manufacturing through processing material which from generate harmful chemicals and material that need to control on the hazardous materials to save environment as well as employee health and safety. For the controlling on the hazardous materials and processes, organization are establish international standards system like OSHA, ISO 14001, OHSAS 18001 – Environment health & safety system to identify hazardous material / processes to minimize risk level or eliminate hazardous material or processes that generate hazardous material to raised environment issues.
As international standard system that applied in organization, company should follow the requirements of the documentations & physically activity as guided in system, for the environmental issues, environment inspection is need to conduct timely to understand the processes of the controlling systems are working correctly as expecting.
As requirements of environment health and safety system, environment inspection and test plan format are need to documented, as below following requirements are need to conducts:
Description
Criteria
Inspection Frequency
Inspection performed by
responsibility
Here ready made format for Environment inspection and test plan is available for download as below links: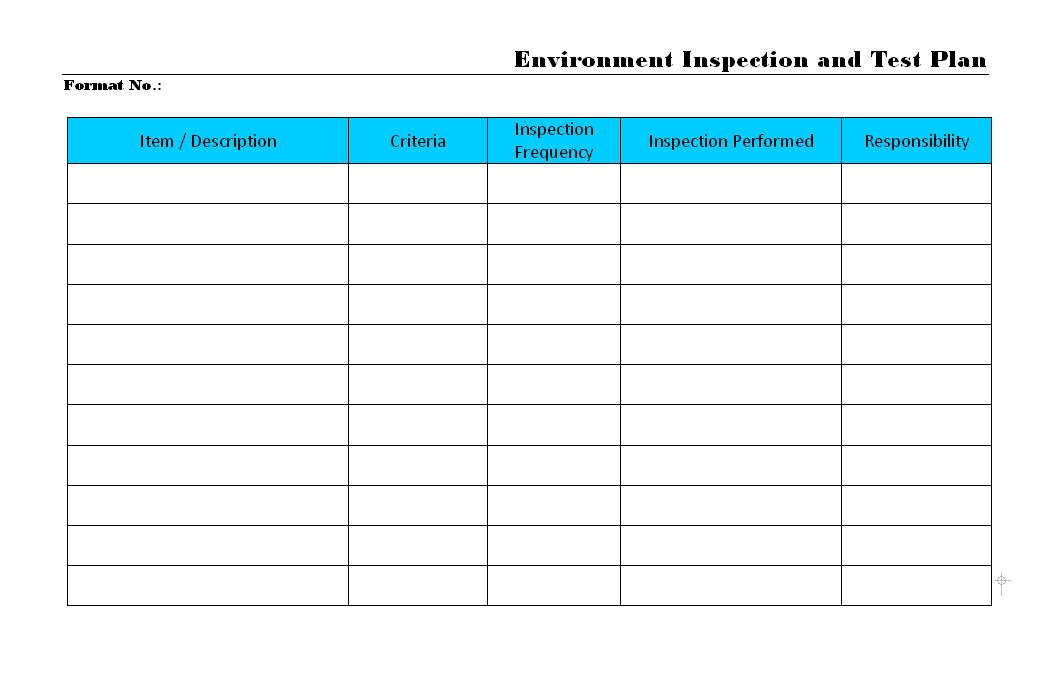 EXAMPLES, SAMPLES & FORMATS
You would also like to read: