Fire extinguisher register
As well we know the fire extinguishers are very important role in industrial requirements of the accidents of fire, reason that industrial area is very sensitive about fire due to material that used for manufacturing the product that are highly flammable, and also with various types of the materials are used that same type of fire extinguisher required to extinguish fire.
To consider the serious requirements, fire extinguisher register need to maintain with the timely inspection is also need to conduct for the fire extinguisher effective work on time of real emergency. Fire extinguisher register is maintaining all the concern information of the fire extinguisher that perfect records for the organization, through possible to monitoring and recording each activity of the fire extinguisher maintaining.
For the comply requirements of the international standards like ISO 14001 & OHSAS 18001 that lead the environment health and safety requirement for organization internal system, here ready made format for fire extinguisher register is available for download: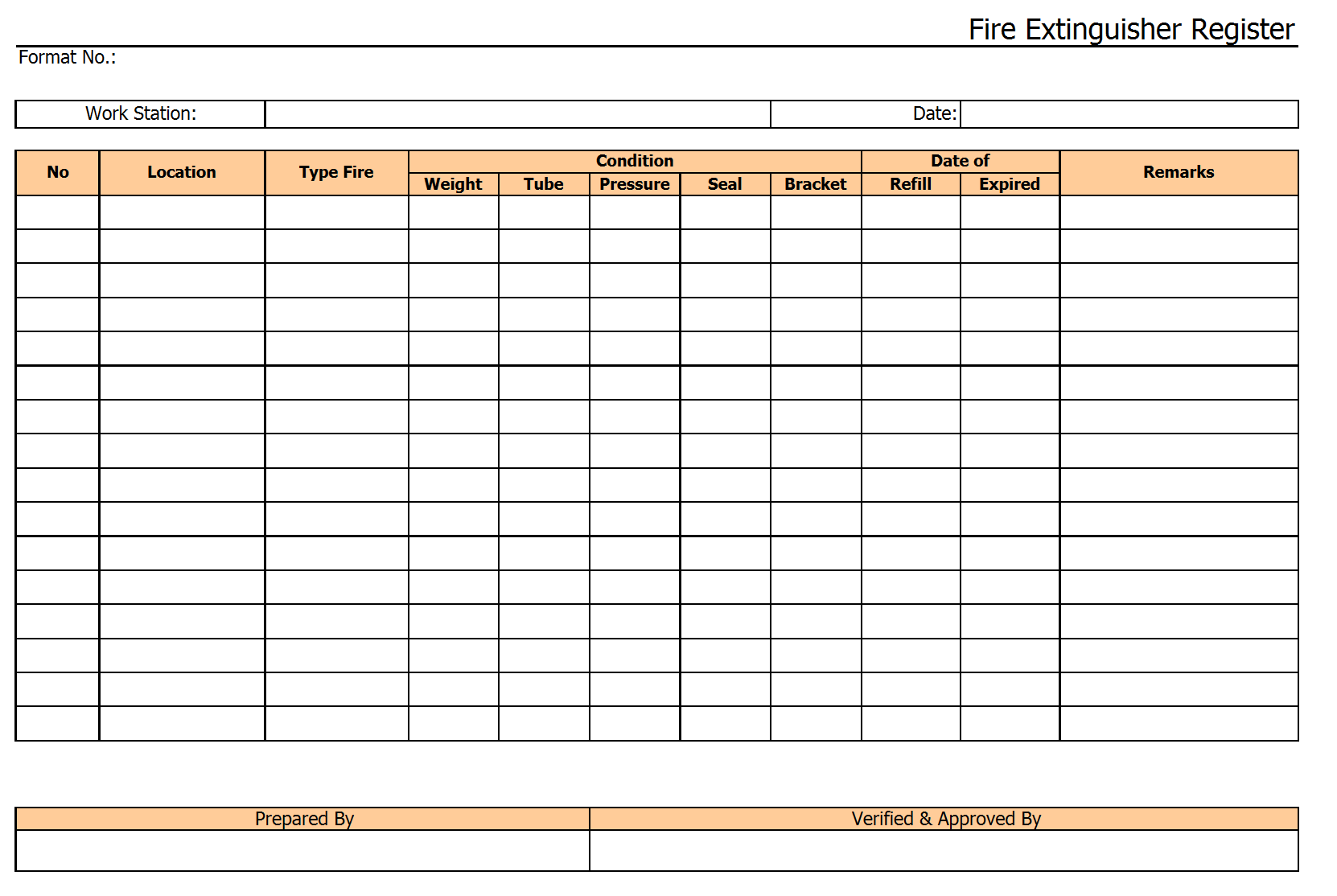 EXAMPLES, SAMPLES & FORMATS
You would also like to read: