Laboratory testing scope
The laboratory testing scope manages to identify scope of testing to considering range and availability of equipment with laboratory.
The management defines testing scope to considering requirements of samples and its technical sheet descriptions.  The laboratory testing scope is manage and implement by laboratory manager to verify the general requirements of samples, technical terms and conditions of regular requirements of samples, testing equipment are used in various processes for the testing purpose, type of testing and ranges of tests are conducted in the laboratory are considered for the managing scope and deployment as general documents.  The scopes for laboratory testing are defined by management team with laboratory manager as per requirements. Laboratory manager is verify the document of generally tests are needs to conduct that is manage sample receiving from various locations and for various testing are conducted, type of testing required on received samples and customer expected tests are considered hence the testing equipment available with laboratory are incorporate in document to identify capability of laboratory to merge in the scope.
The laboratory manager is collect the information of each incoming samples, customer testing requirements and testing equipment and it documents are needs to verify, the general testing capability and feasibility of testing is important to managing scope of testing and order acceptance of orders from customers for sample testing are manage accordingly.  The laboratory equipment and its scope can be modifying in case of the change, modify or upgrade of equipment, instrument and devices for laboratory tests purpose. See picture below as example of laboratory testing scope: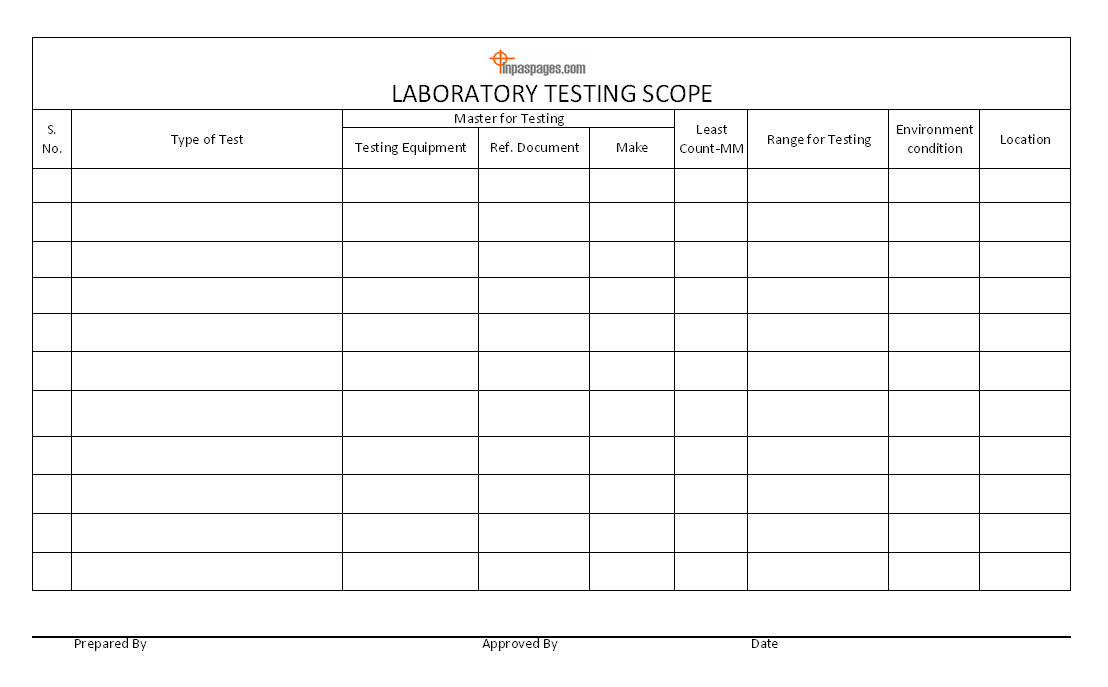 The format of laboratory scope, documentation and implement is responsibility of laboratory manager and this format is prepared & deployed in the system by laboratory manager to conduct the regular tasks as per scope defined, and concern activities, acceptance of orders from customers and internal testing requirements, and fixing criteria are managed as per laboratory testing scope.  The documentation are handle, storage and disposal are conduct as per documentation system.
———————————————————————————-
Download format in word document | Excel Sheet | PDF format
———————————————————————————-