Lock out / Tag out remove equipment form
For the safety in organization, lock out / tag out system are install for the unsafe equipment or very heavy duty electricity are used by the equipment that shot / electrical damage can be harm the human and machine too. Lock out / tag out is the process where all the controlling points are lock out  and tagging out, without any authorized person no one can remove or used this controlling system that is lock out / tag out system.
This system is very useful that the critical problem with machine or controlling system damage or any unfair reason can be eliminating for ever. This system are used to safety purpose, lock out / tag out is the finest solution for the control points, critical part locking to un authorized person can't touch or change any parameters / switches or any other thing that whole system can harm or heavy production losses can be prevent in organization because all the concern things are depends on the system which is used for the controlling of all machine.
Lock out / Tag out removal device or equipment form is the possible form fill up when any technical problems are comes against controlling unit or locking / tagging is done. When the repairing or any other purpose, lock out / tag out removal require that systematically form must required for the approval for the procedure of any removal. Authorized person can sign the format to proceed further.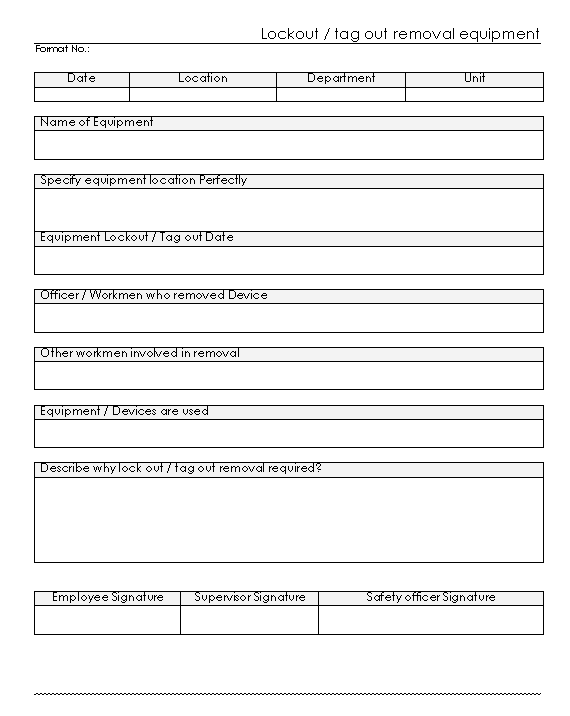 EXAMPLES, SAMPLES & FORMATS
You would also like to read: