Preventive Action report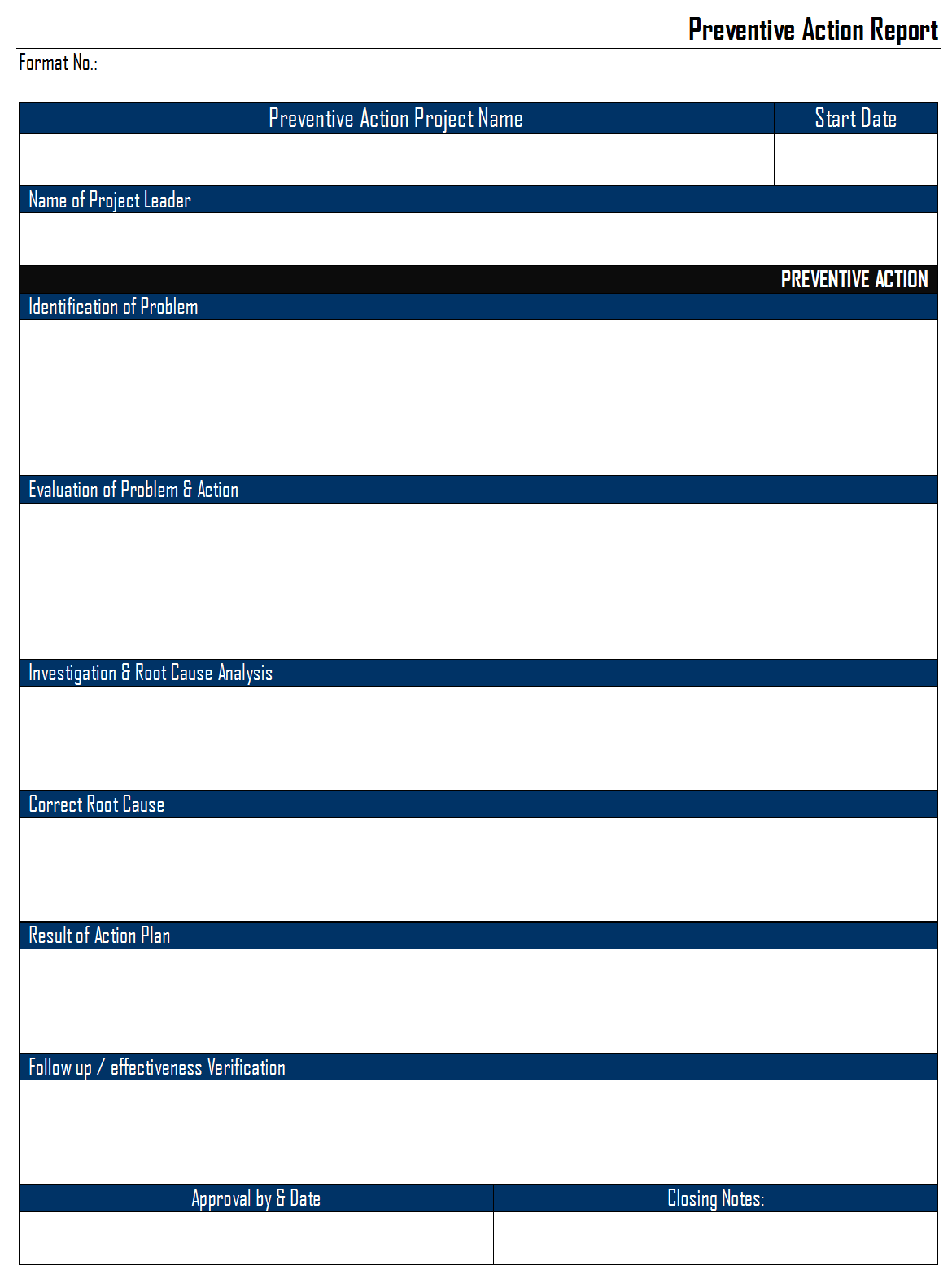 Non conformity cause the corrective action that need to preventive action against the non conformity found in area, areas can be product non conformity or process non conformity, preventive actions are taken for the avoid repetition of non conformity in product or process that violate requirements and requirements of parameter that expected.
Preventive action is must important subject to concern corrective actions and non conformity, actions that taken as corrective are solve immediate actions for the correction of the process or product needs, but preventive actions is supposed to requirements of the process and product by customer expectation to chain requirement and its processes keep the tracking without any trouble, due to non conformity all the schedules can be take a long time for the corrective actions and elimination of the non match subject. Required field for the preventive actions are as under;
Preventive action Project name
starting date of the project
Name of the leader who lead the project
identification of problem
evaluation of problem & action
Investigation & root cause analysis
 corrective root cause
result of action plan
follow up
effectiveness verification
Some important points that used in preventive action report to ensure the system will be smooth and not repeated any such case by cause of previous activities or objects.
————————————— Download Format —————————————