Electrical Project Cost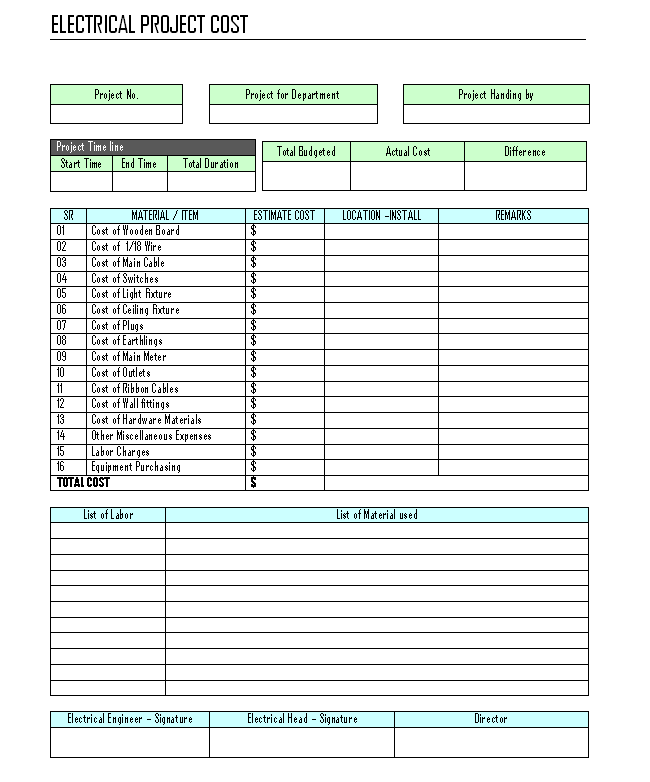 In the manufacturing industry, electrical works are in general but very important for the each segment of the manufacturing units, All the machines & equipments are works by electricity hence the each electrical project has conduct are need to monitoring and controlling on the costing to effectively cost control are possible in line with management's financial growth.
Electrical project cost controls are possible to calculate the possible materials, labor charges and expenses are spending during the projects, here extra miscellaneous expenses are not covered due to some managements are count the daily expenses on calculation of manpower.
Electrical Project Costing and accounting form required to data for information purpose that is project department name, project handler or in charge name etc.. In the project time frame is very important that start time and end time are need to mentioned for the understand purpose that who long the electrical projects works.
EXAMPLES, SAMPLES & FORMATS
You would also like to read:
WORK PERMIT FOR ELECTRICAL WORKS
ELECTRICAL PROJECT CONTROL FORM