Equipment Accountability form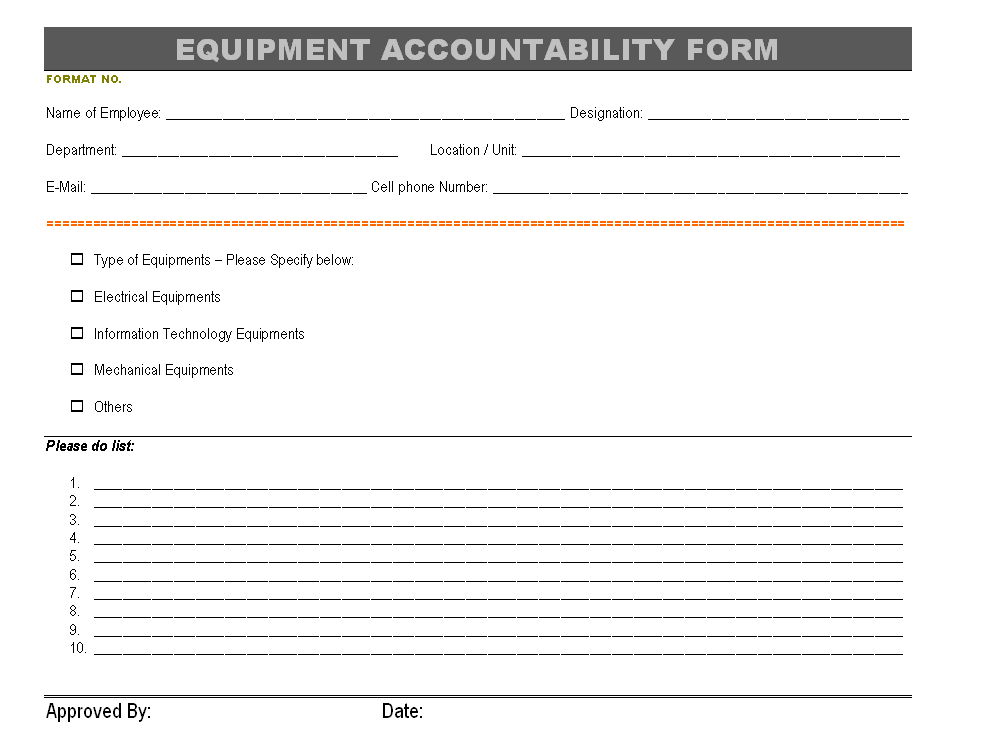 When any employee having a work to needs some equipment that company provides the equipment along with responsibility and accountability of the equipment which is provided by company, all the concern information, agreement and necessary documents are need to prepare for to employee agree for the takes the accountability along with equipment maintain and handling for company used. For this formality here below some example form details are given as below:
Name of employee – person who is accountable for the equipment maintain, handling and storage.

Designation / Department and location – The Accountable person details.

Email & Cell phone number – contact details to easier for communication for any concern matter.

Type of equipment – Here as below some equipment categories are specified.
–         Electrical equipment
–         Information Technology Equipment
–         Mechanical Equipment
–         Others
Please Do list – List of the equipment are given by company for some company work, employee is accountable for equipment as per list.
EXAMPLES, SAMPLES & FORMATS
You would also like to read: