Equipment Validation Report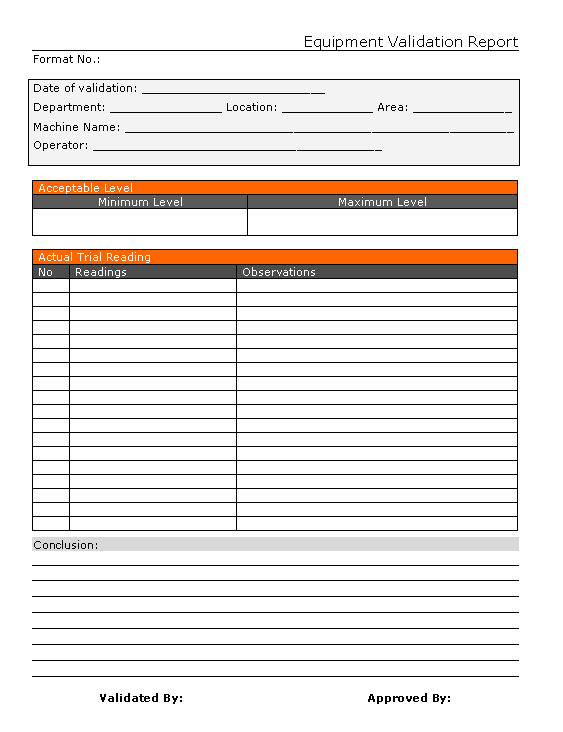 Each machinery and equipment is need to inspection and validation of the measurements and capability after some used or time frame, validation of the equipment is very necessary for the equipment and other process task that producing of the product is depends on it, hence the equipment validation is very important for the quality of product and its requirements, some basic fields that given as per format of equipment validation report as below:
Date of Validation
Department / Location / Area
Machine Name
Operator name of machine
Acceptable Level  – Minimum Level / maximum Level
Actual Trail Reading – readings and observations
Conclusion
Equipment validation report and its validation process should unique & reliable to ensure the product measurements / process used is fully compliance the requirement to meet the product criteria. Equipment validation report is used to recording the each reading during taken for the validation process, observations that inspectors are noted during the validation.
Hear ready made format for equipment validation report is available for download, Downloaded report format can be possible to modify as requirements of company individually and internal equipment's parameters and needs.
EXAMPLES, SAMPLES & FORMATS
You would also like to read: