Equipment inventory
Any manufacturing industry, equipment is primary requirement to move materials, machinery and others, supporting to manufacturing and process to increase the productivity. Manufacturing industry also well aware of requirements equipment and its inventory to understand requirements, needs to manufacturing and product enhancement. Equipment inventory's basic fields that used to maintain records as below:
equipment name
Serial number
capacity
certificate no
test date
Due date
Remarks
Equipment inventory records and its basic requirements is simple as other inventory but this records are very useful to manage the equipment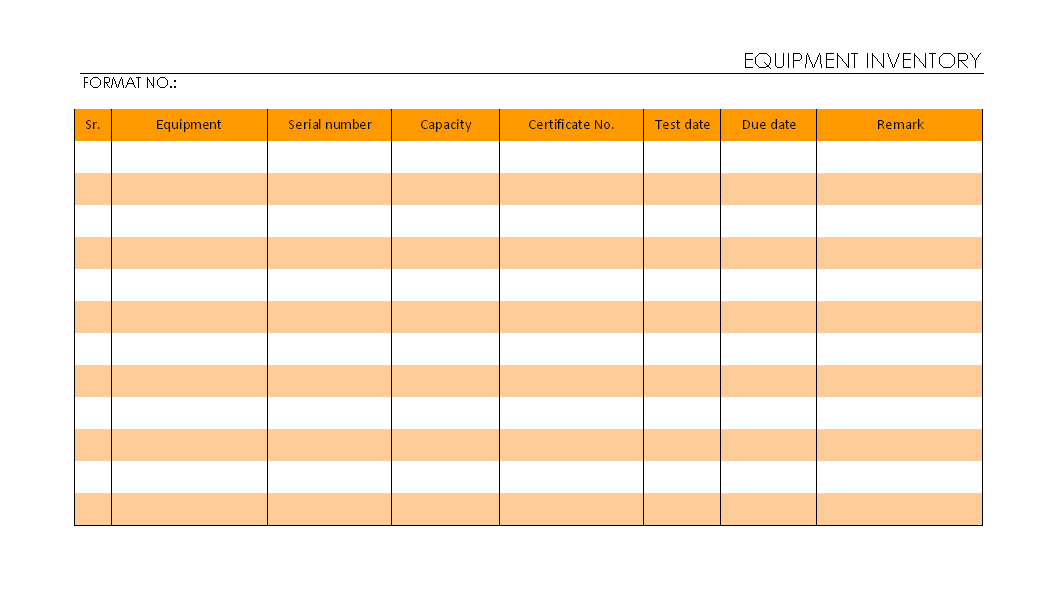 as per production requirements, movements of the materials and used for the construction requirements as primary equipment.
To consider the requirements of the equipment inventory format here ready made format is available for download with below links:
EXAMPLES, SAMPLES & FORMATS
You would also like to read: