Induction Program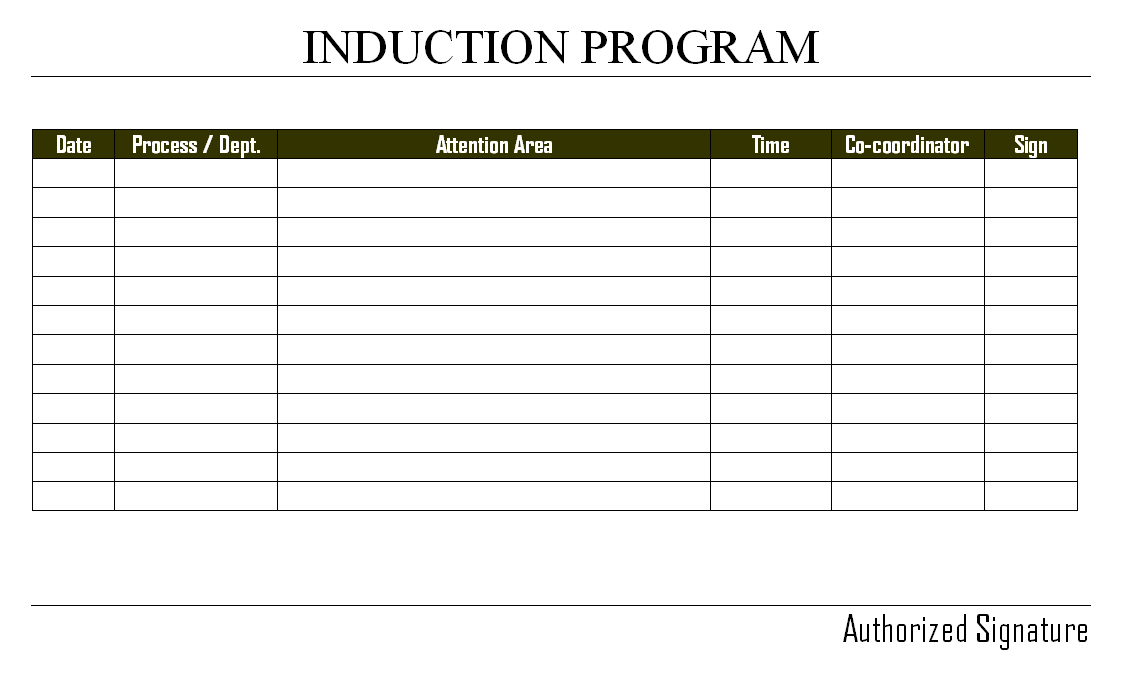 In the company training is part of the basic system & requirement of the training at any level of the company, human resource department is conducting the information, training calendar and skill matrix is base of the training in company.
Induction training is the part of the training that some basic requirements of the records are as below:
Date of the induction program conducted.

Process / Department – for the which process and department the induction training was held

Attention area – which area was on focus to peoples were trained, subject of the training are need to mention in this format.

Time –  Specific time of the induction training was held

Coordinator – Name of the Coordinator
Induction training program as above information is the requirements used as basic for the training.
EXAMPLES, SAMPLES & FORMATS
You would also like to read: