Material Movement Tracking Sheet – Kaizen
Material movement tracking sheet format use for tracking each materials moving in production lines. It will describe stage wise, machine wise stored, moving and in-line production materials locations.
Overview to material movement tracking sheet
A document is widely used for the tracking materials in the production lines. This tracking sheet is helps to track the materials order wise, batch wise or lot wise. Generally, production manager is used this tracking sheet to ensure that the materials are moving in plant as expected and planned. In case the material movement are found on hold at any particular place, plant manager can verify these materials. Related supervisors are confirming the materials are leave the plant, they are entering the material quantity in the sheet for verification.
Where to use material movement tracking sheet
When the multiples materials, material plants and different-different types of materials are used in production lines. These tracking sheet is most useful tool for track each material individually.
Where the organization have many processes, and process sequences are vast.
Many types of materials with specifications, grades and technically different are producing under single plant.
Materials moves multiple plants with single or multiple units.
Plant manager want to monitoring on single order of customer.
If want to know material hold time at any particular department.
When the plan manager wants to know transportation time between on department to second department.
Actual department production time, department wise as well material batch wise.
How to use Material movement tracking sheet?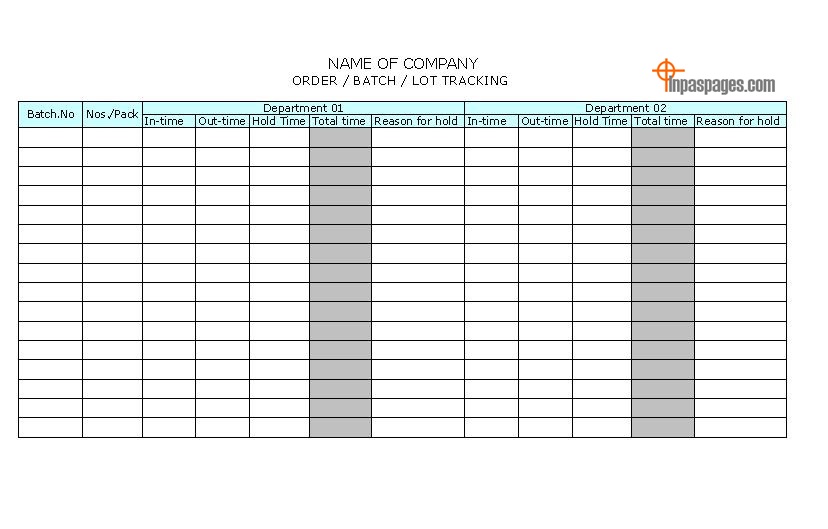 These material tracking sheet you can use as your internal department, process sequences and product requirements. If your process sequences as well depends how materials are you maintain may be in batch or lot etc. These tracking sheet you can maintain in single unit of production. It will cover all the processes and department as you wish.
======================================================
You Might Also Like:
Kaizen: