Program effective planning sheet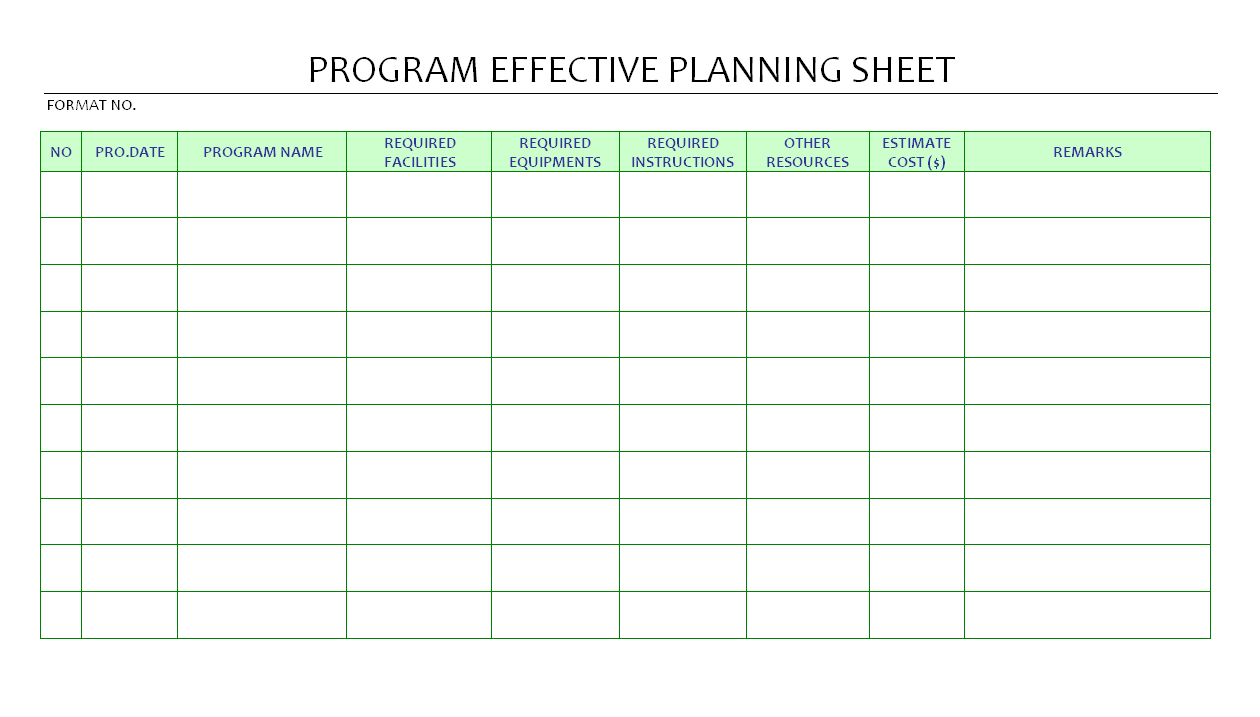 Program Date – Date of program arrange as per planning

Program Name – Name of program, it's a preplanning program name that can be used at all the training, programs etc..

Required Facilities – Program effective planning required the basic thing to done at time of planned, for the program performing needs a hall, chairs, projectors, notes etc.. Thing that program's base requirements and arrangement for the programs are pre planned to complete timely.

Required Equipments – For the program and planning, when the program are planned and actual time of implementation some requirements at the level of plants, floor or offices that depends on program title, required for complete the program that all the equipment requirements should full fill.

Required Instruction – for the program improvement, team expecting some instruction to perform its own task with full confidently & perfections, for the task completion required basic instruction about the work task or program's improvement steps that all the concern information, instruction should be distribute among team.

Other Resources – Resources that are not planned or actual required at time of the performance at the level of program that all the other resources are counting in this field.

Estimate Cost – Total cost of the all whole program what including training and materials for the team.

Remarks – If any special remarks that required for the program and its effectiveness that all the concern information can be mention here.
EXAMPLES, SAMPLES & FORMATS
You would also like to read: