Machinery design project form
Machinery designing and development is complicated working environment that engineers are designing, develop the project as designed by project team. In beginning of the project are designed to clear the machinery primary design for the understand machinery functions and requirement as capacity.
Machinery designs having following stages are covered:
Project setup
Project development
Project assembling / Fabrication
Project quality
Customer Approval
Shipping and installation
Machinery design project form is complete project details that used in engineering unit to comply each requirement of the customer had given for the machinery manufacturing. Machinery assembling project requirements are need to filled in the format to understand project clearing and improvement in each stage of project.
To understand requirement of the machinery design project that ready made format is available for download, in this format almost all concern information is attached, increase any information is requirement, is possible after download this format, some links are available for download: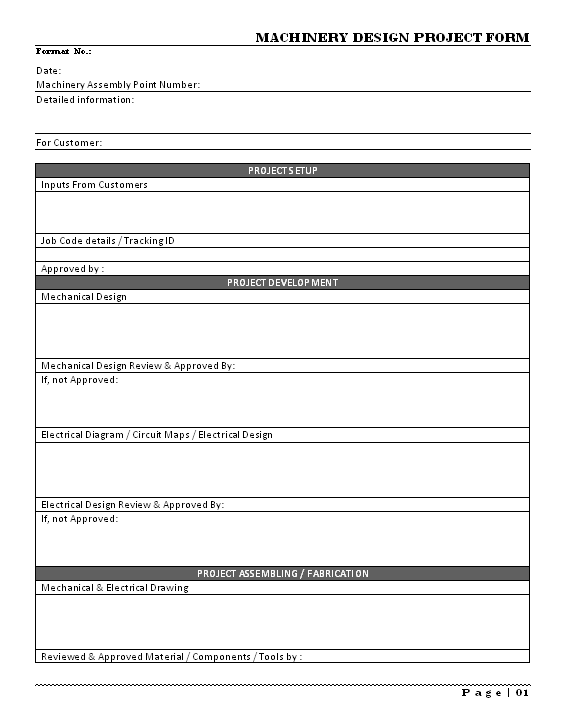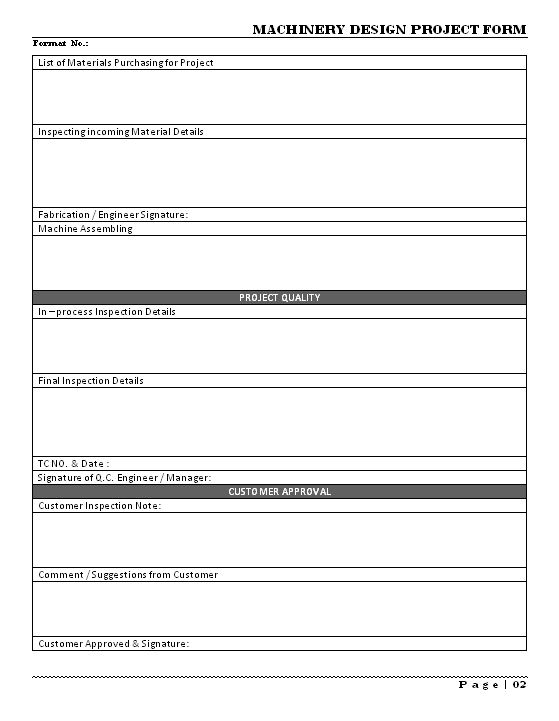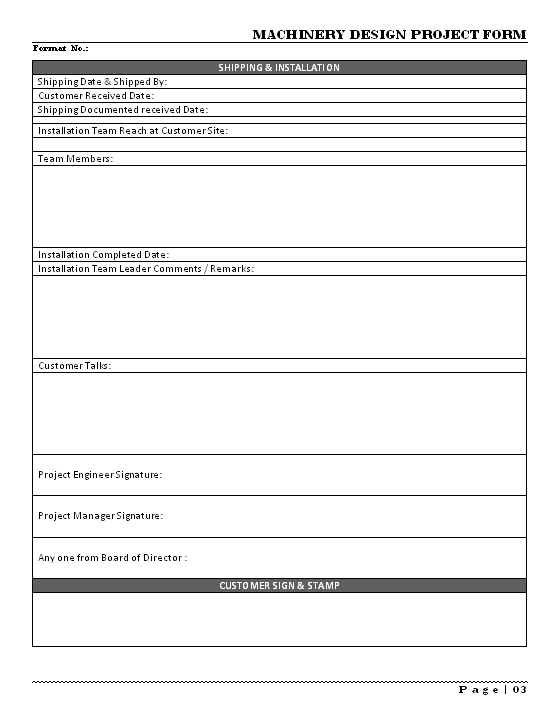 EXAMPLES, SAMPLES & FORMATS