Process Study Sheet
Information of the process study is available in this format, process study sheet Is used for the collecting information of process study, all the concern information, activities done during the study of the process, work instructions, procedures and operating manuals by observers, conclusions are made to final decisions are need to mentioned in this format to record purpose, information for the process study sheet as below:
Date of process Study
process Name
Product name
Reference documents
Description of process & Sequence / Product, Operating Cycle, machine parameters etc.. Important details can mention.
Process Study Records
–         Process ID
–         Process Steps
–         Testing and observation
–         Cycle time
observations
Conclusions
All the information and is testing records for the process study can get available here to notice the process and its sequences, machine and process, operations, human acting in works environment are depend the process result are made.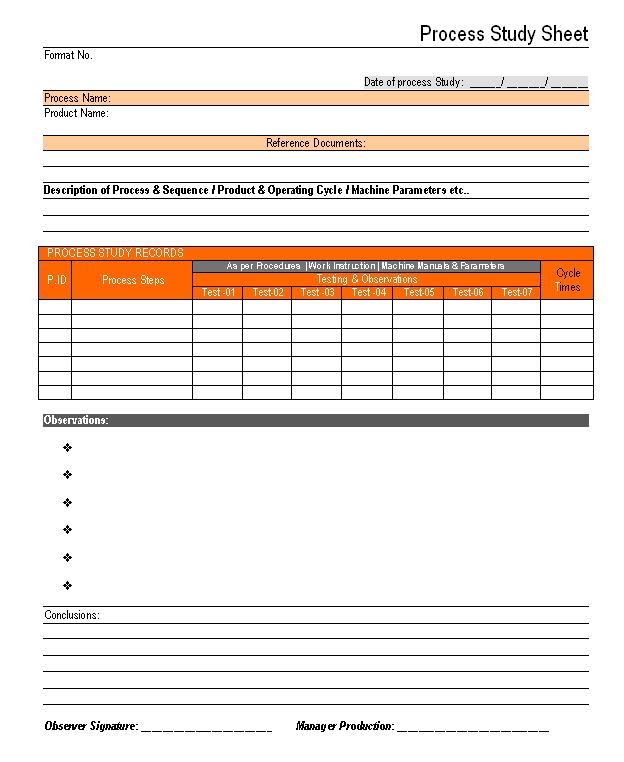 EXAMPLES, SAMPLES & FORMATS
You would also like to read: