5s tag log
As we discussed in previous article for 5S tag that used at unwanted material are tagged to send the material at yard that decided to storage of tagged material, for the each tagged materials records are also maintained by user department as well storage department through 5S tag log report for the records that used to return or resolving the material issued by user department.
5S tag log required fields as below:
tag no
Date of tag
Name of tagged item
Reason for tagged
Remarks / disposal note
Above all the information are records form 5S tag that tagged on items, this log sheet are used only for record purpose, in this sheet are also maintained by user department that during the year how much materials are tagged and return after resolved issues. This is the unique formatting system which is mostly implanted 5S teams are sustained.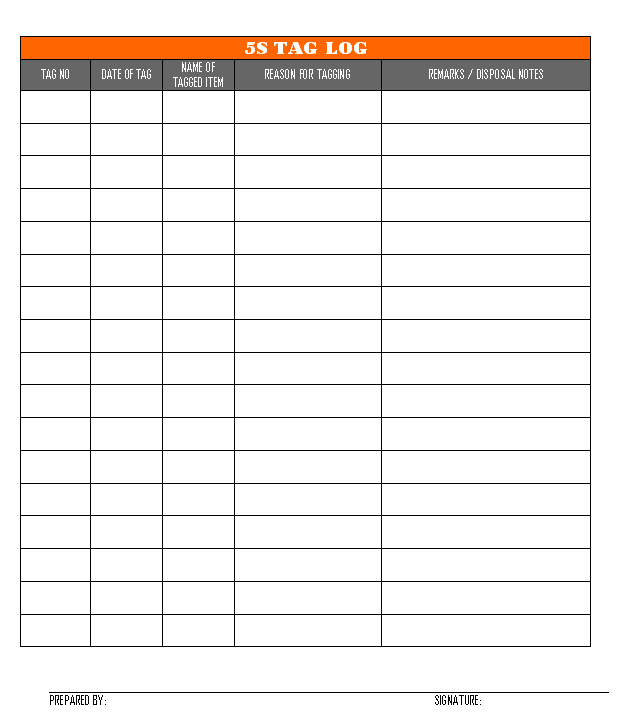 EXAMPLES, SAMPLES & FORMATS
You would also like to read: