Daily Operation Worksheet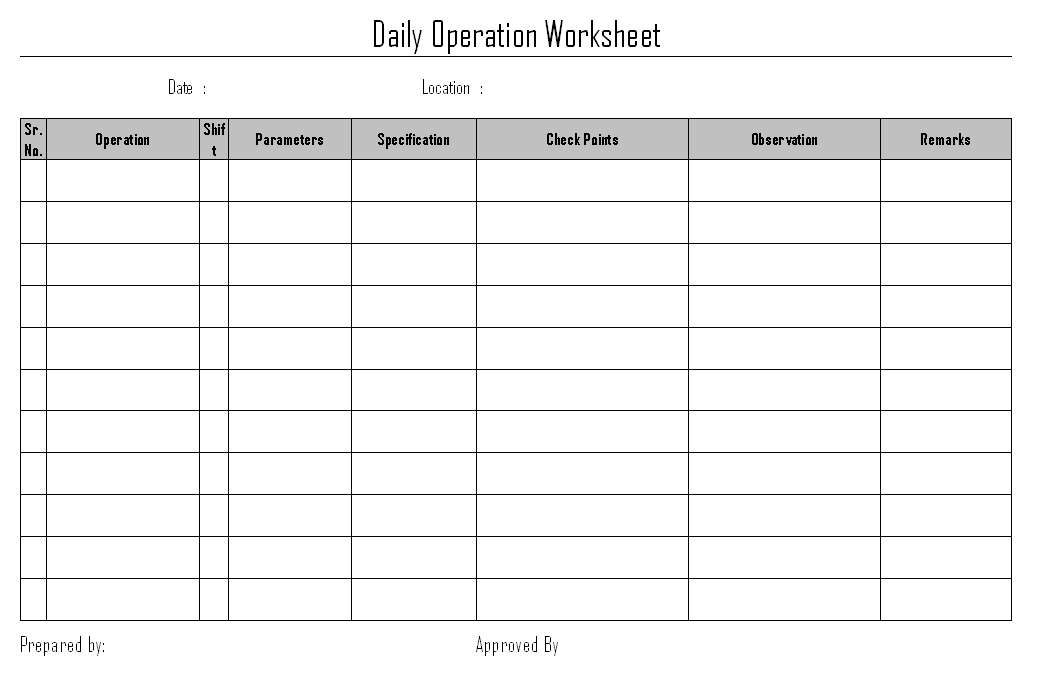 Date of the daily operation worksheet prepared or operation are done.

Location of operation performed.

Operation detailed information, information of the all the process concern information to easier to identify which operation is performed during the day activity.

Shift wise information

Parameters of product, for the processing of the material, which parameters are used for the processing the materials as per standard requirements for the producing the product.

Specification of the material is processing in the manufacturing activities, each material having a unique specification that can be its internal base property identification or something else.

Check points to in process activity, product, standard requirement inspecting to ensure the material which is under processing is as per standard requirements, customer specific, technically correct.

Observation – During the in process activity, material inspecting as per checkpoints are given as per standard, customer, technical requirements, all the observations are write down in this fields.

Remarks if any required for the particular product, operation.
EXAMPLES, SAMPLES & FORMATS
You would also like to read: