Machine downtime report
For the manufacturing industry machinery is very important part of the production, even the machinery is heart of the production line that need to take care in manner of requirements of the product and its delivery schedules that machine downtime's calculation is much important to monitoring, identifying and controlling the gap time which reason cause machine downtime.
Machine downtime report is basic and simple for calculation, but this is very important to measuring the activity and its record for the further analysis for improvement of machine productivity. For the machine down bellow basic fields are required:
Failure date and Time
Type of failure
failure details
repairing completion date and time
total repairing hours
all above is petty simple for the manage, if the regularly maintain and analysis are takes for the find out reasons behind the failure that most time can possible to save of the machine as result machine working that is running time will be increase automatically and productivity too.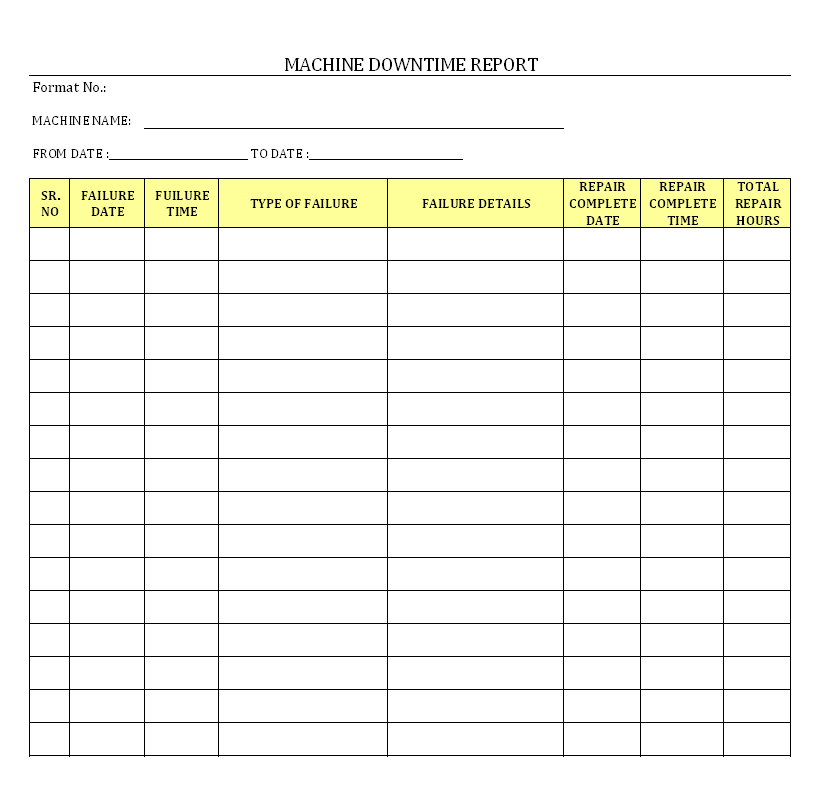 EXAMPLES, SAMPLES & FORMATS
You would also like to read: