Employee Incident Report
When the organization has reported any incident concern employee behavior, organization are strongly takes actions for the maintain system in organization, discipline is very important in organization, in case of any employee are try to break it than organization are warn it and possible to terminate duty.
Generally in organization are possible natures of incident are below:
Company policy violated
Theft something
Leaving without permission more than three times
Disclosing company information
Unsatisfactory work performance
Absences – unexcused.
Engaging in violence
Poor Working / Poor housekeeping
Under influence of alcohol / drugs – Drinking on duty
Harassment
As part of the employee incident reporting, some necessary actions are takes by organization that need to warn employee for the maintain discipline in organization or some cases organization terminate employee's duty for ever.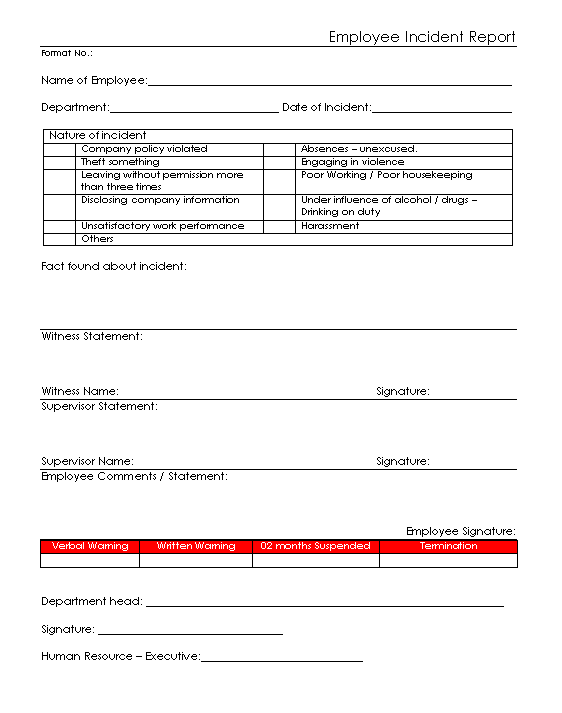 EXAMPLES, SAMPLES & FORMATS
You would also like to read: