Machine quality control checklist is a bunch of check points that may use to ensure that the functions, processes, and machine related activities are met the standard requirements for quality.
Why machine quality control require?
The machine quality control is very important aspect for the quality system. Every machine have its own characteristics for various materials processing. More, components, functions and processing method may be different, even measurement also vary. Hence, it is very important that machine quality control helps to maintain the quality from outputs to met quality product.
Machine Quality Control Checklist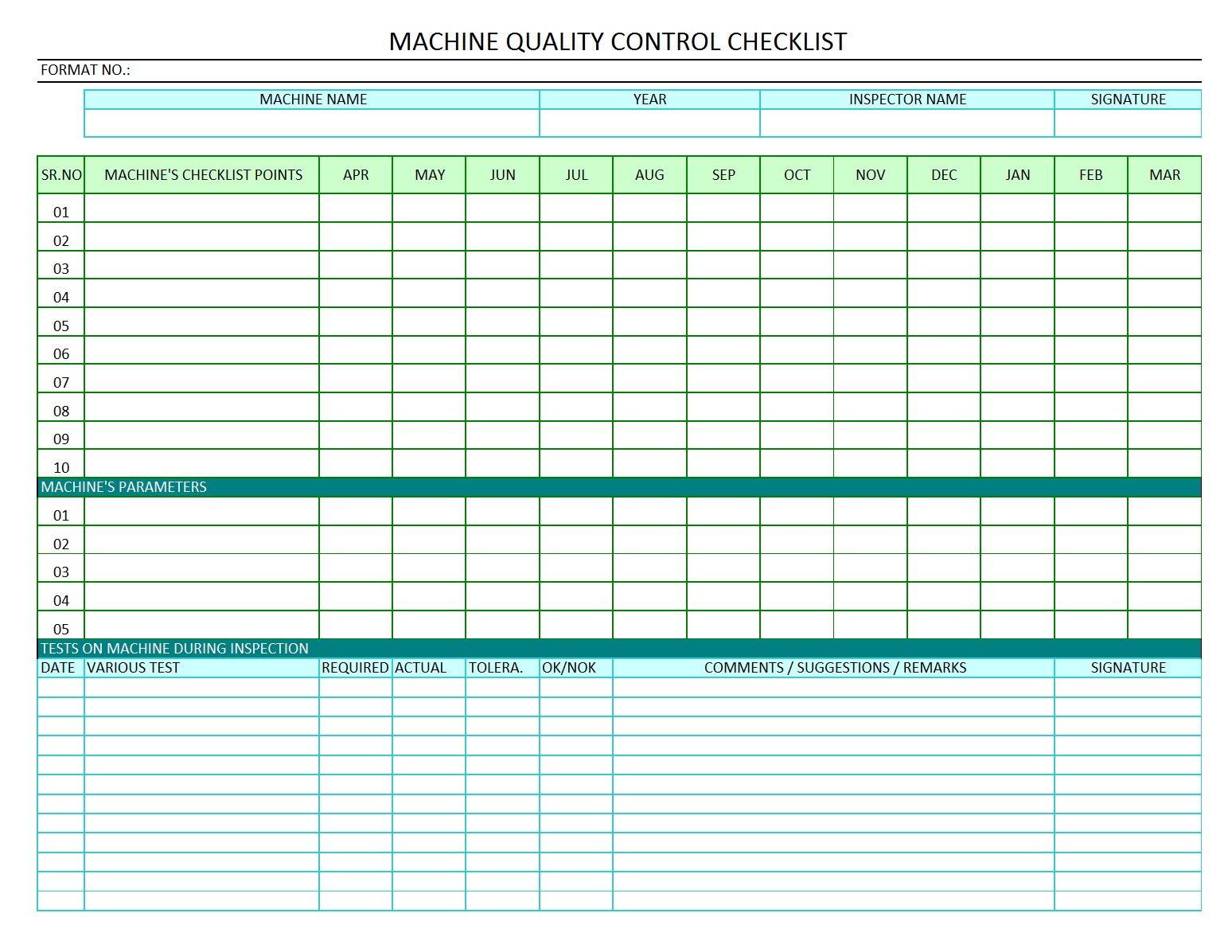 What to include in machine quality control checklist?
Machine Name – name of the machine on quality controlling and inspection process, checklist for inspection are perform.
Year – Time period for the Machine, this checklist is use for whole years that is April to Next year march as financial years base, hence year is require.
Inspector Name – Name of inspector who perform the task for with month wise, name of the inspector required for it.
Machine's Checklist Points – All the points that required to possible quality improvement and controlling on the risk factors during the various operations of the machine, process & operating system that used by machine that can be full controlled should possible through inspection performance through this checklist.
Machine parameters Inspection – All the machine parameters are correct or not as per instruction note, as per machine manufacturing need to verified.
Test on machine During Inspection – Machine working properly or not its can be verify through some testing, for the perform testing below fields are use for it:
Date
Various test – Name of the tests
Required
Actual
Tolerances
OK or Not Ok
Comments / Suggestions / Remarks
Download Machine Checklist for Quality control
You would also like to read: