Maintenance Record Form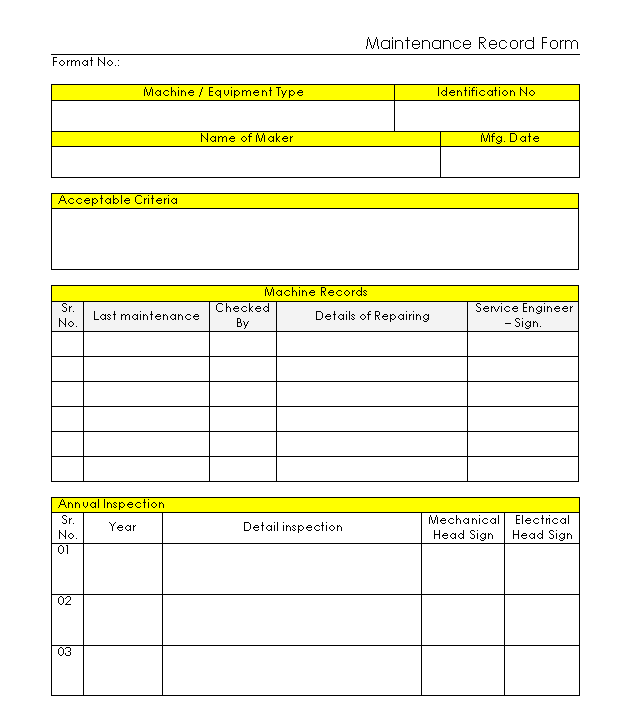 Maintenance department having vast information, data, critical parts information, urgency of the parts and concern information that all the records are need to analysis, collection for details help in preventive perform at the plant level. Individual machine maintenance records are collect when the maintenance task are in performance, details about the machine and its failure parts are in used to maintenance records for the information that individual machine and its which is failed & replaced and same are records are maintained is format is the maintenance record form.
Maintenance record format having all the concern details as below:
Machine name
Machine / equipment type
identification number of the machine
Name of manufacturer & Date
Acceptable criteria of the machine which is perform its task accurately.
Machine's records of repairing
Failure part information
Annual Inspection details
All above information that need & incorporate in format which is much helpful for the preventive maintenance & task that need to perform for individual machine. Machine wise records are requirements & its affairs help to engineers at plan's machine.
———————————- Download Format ———————————-
———————————- Download Format ———————————-
Related Topics: