A design review checklist is verification tool, can use to check phases of design development, and verify the requirements during evaluation. It may also help to identify the present and potential problems of product development process.
When the design change request are raised, design change are happen for the product or process that parameters of the process and product with new changed are need to review to ensure the all changes made is in line with requirements or the changes made for the product / process are covered all the requirements. Design review is important part that can be consider as the audit part or inspection part of the design changes.
About design review checklist
For the compliance of the requirement of the audit or inspection of design review that design change review checklist points are given as below as sample:
Product Number and name
Date of reviewed
product Description
part number
Part name & part descriptions
Type of part
process Details
Checklist information / points
Standard & deviations
Compliance / Non compliance
Non compliance Note
All above points that given for the design change review checklist. That is simple and general points that need in the review of the any kind of change happen in design projects. If the requirements of the design change is expecting more than this format can be possible modification after download.
Design review checklist template – Free download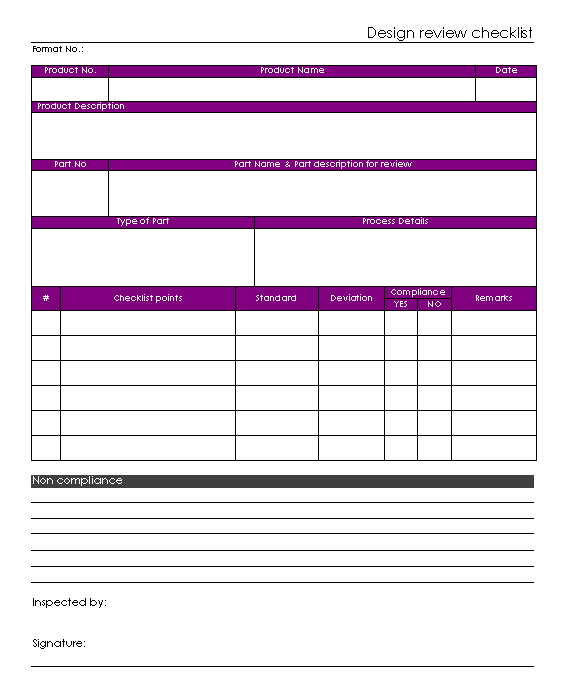 EXAMPLES, SAMPLES & FORMATS: Download
You would also like to read: