Resigned Employee Interview
Its is very critical situation when any employee are leaving the company if the employee had given enough years to company that very important to understand employee inside of reasons. When any employee leave the job its direct losses for company, reason that when any employee join the company, company are spend the amount for the training, welfare and others benefits to employee that all are need to restart for any other new employee is very bed sign for the organization structure.
Skilled employee incase leave the job, competent employee find and study at opened post is challenge for human resource department. In some cases I personally show that when any skilled employee leave job as replace two peoples are need to cover work which resigned person was handled. This is common in almost any organization where long experienced employees are works.
To understand this critical situation, organization as return thought to prevent the leaving job any employee, its company responsibility to ask employee for the reasons behind leaving job.
Resigned employee interview is arranged for the prevent from leaving the job, in the interview all the information / reasons  / new jobs facilities & expectation with new jobs which is going to join, almost all the information is very useful for the prevent any others leave job.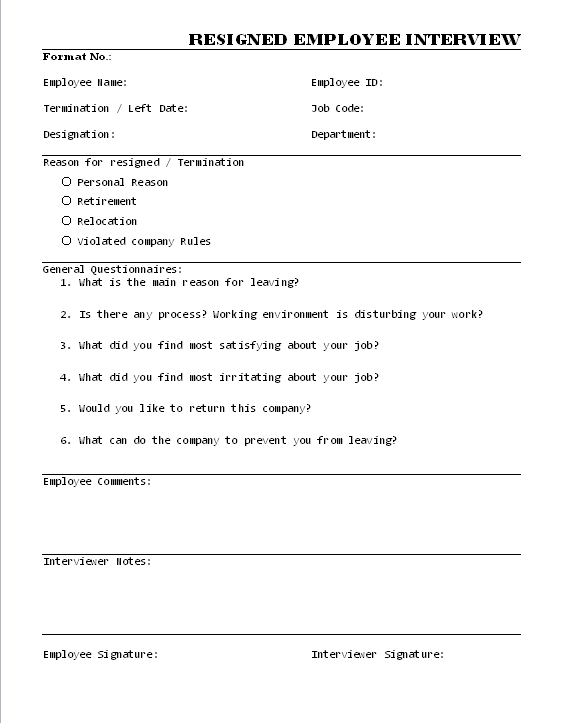 EXAMPLES, SAMPLES & FORMATS
You would also like to read: