Material Control form
It is very necessary to monitoring on the stock of the materials to controlling on the incoming material and inventory that cost effective planning help to monitoring and controlling on activities / movement of the materials that controlled through measurable controlling parameters and its requirements.
Material control form is help to controlling on the material those requirements of the format are as below:
Supplier name
Stock code number
item code number
item name
Description of the material / unit and special remarks
Control Properties
Results
Material control form format help to identify the required parameters and controlling on them with effective sources. This format is very important part of the controlling system that used in primary requirement of material management and controlling system. This format is also used for inventory turnover ration management system.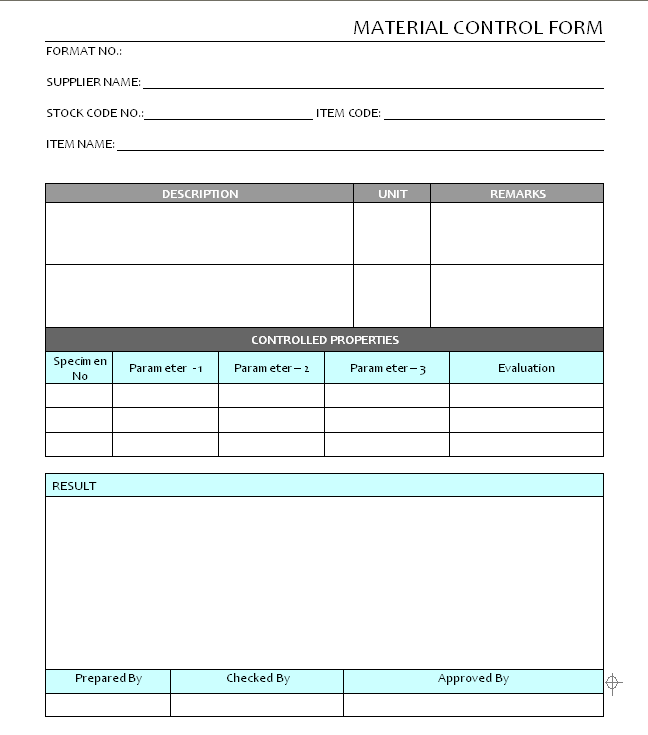 EXAMPLES, SAMPLES & FORMATS
You would also like to read: