Material Test form
Incoming material are always need to quality testing before the used in the real application as recommended by quality peoples, reason is that some materials can be damage the applications construction if the defects in materials. Reason is that before the material used in application it should test. For the testing of the parameters of materials each stage that material test form need to fill up as requirements of the primary quality planning.
There are so many method to testing the incoming material that very popular method is sampling, as per sampling plan for the planned to incoming material that some randomly material sampling is best way to testing whole lot. If the sample is approval that whole lot will pass to believe all the material is as per samples.
Incoming material testing requirements, some material need to laboratory testing required understanding the material requirements of the application for maintain some standards and requirements of the international standards. As per quality management system requirements material testing is prime requirement, some basic filed for the material test form as below:
Date of the testing started
Incoming Material Name
Sample details – if the sampling taken for the randomly testing done.
Laboratory testing – Test conditions, Result of the testing, reason for non compliance if applicable.
Experiment in application – result of the edibility, cause of non compliance.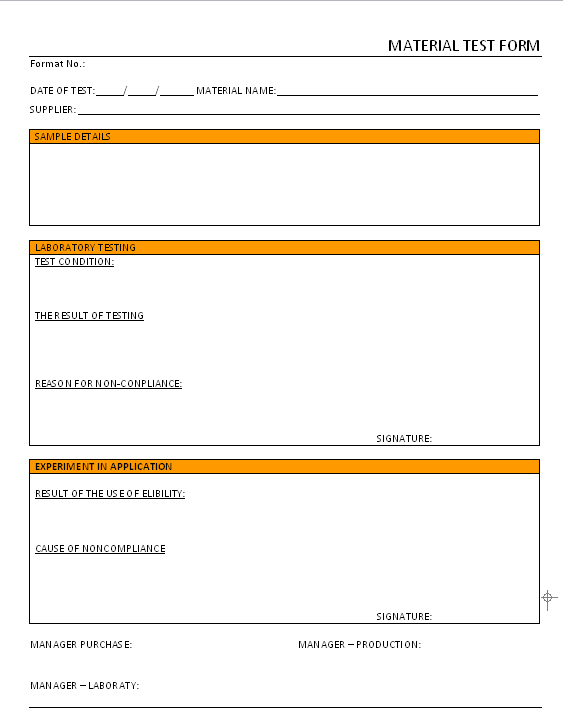 EXAMPLES, SAMPLES & FORMATS
You would also like to read: