Manpower request form
When the company establish new project or needs improvement in project for some selected areas/ location or department, department head needs the enough manpower to establishment, improvement in project hence requirements of the manpower are filled through manpower request form. Manpower request form format are used by department head and submit to human resource department for organized manpower or new requiring as per situations.
Department head who requested for manpower are filled the information about required workmen qualification, skill and other details as per support to project criteria. On base of the manpower request form human resource department is arranging manpower for the trigger project. In the manpower request form basic information are needs as below:
Request name and  department
Date of request and expected date
Reason for request
Skill / Qualifications and nos. of candidates required for the project
Remarks, if any required.
As the simple above information, all the basic details but the systematically tracking of the requirements of different and different department for manpower are possible for human resource department, hence the impotency of this format is unique at its place.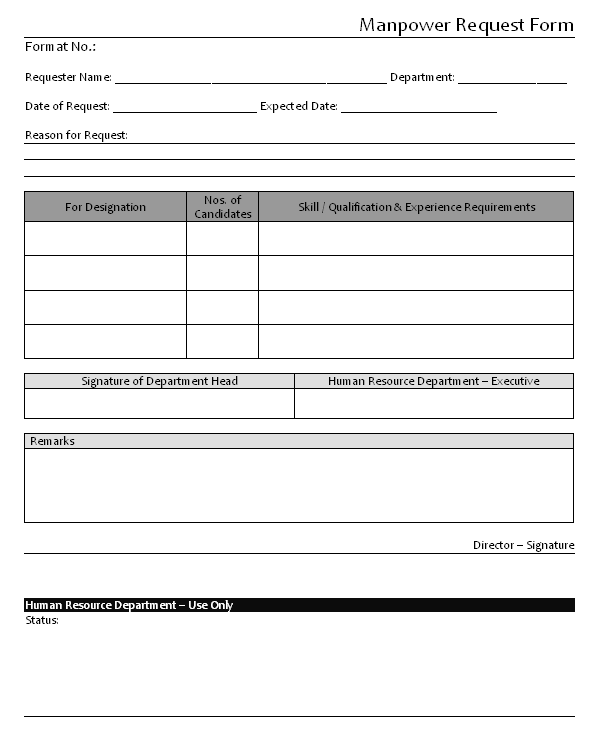 EXAMPLES, SAMPLES & FORMATS
You would also like to read: