Purchase order form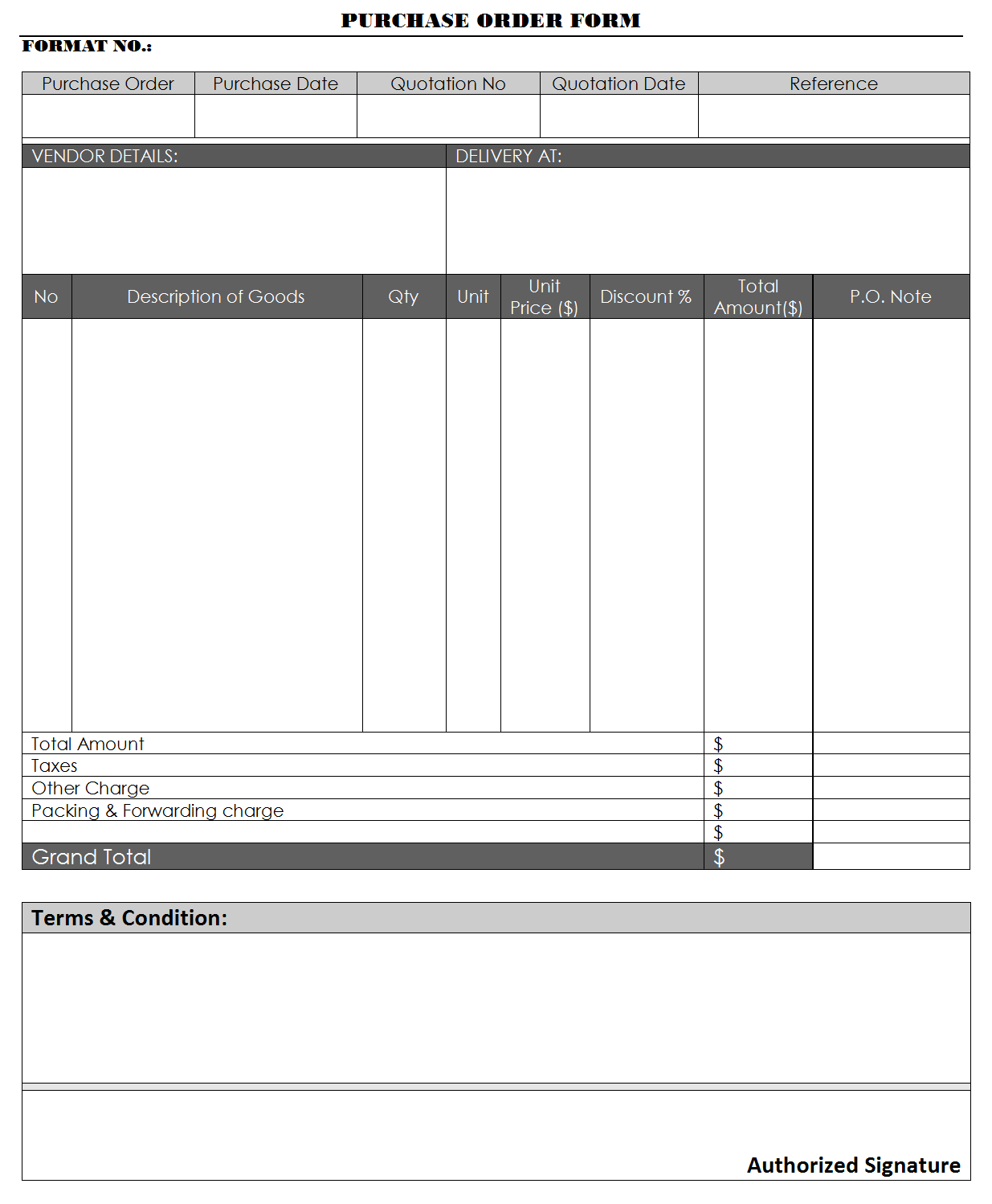 Raw material procurement department or consumable goods procurement department when required the material as requirements of user department, purchasing material details with terms and conditions are sent to supplier that is purchase order, purchase order are is common form that used by any company to purchase the materials, most of the company having a best practice that without purchase order released no any inward materials are possible.
In the purchase order form, generally following information are need to send to supplier for the material requirements:
Purchase order number and date to track out each purchase order and material order tracking.
quotation numbers and date which is provided by supplier at time of enquiry, that is reference document which on base of the purchase order form is released.
Delivery place
Material description – material which is going to procure that all the concern details are need to filled in material description.
terms and conditions – all the major required conditions and terms of the used for the purchasing materials that should necessary to send to supplier for the acknowledge the information are material & commercial conditions are need to incorporate in purchase order.
EXAMPLES, SAMPLES & FORMATS
You would also like to read: