Calibration Checklist format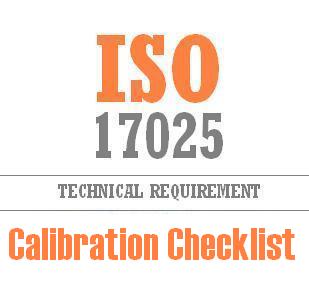 Whether list of equipment and its individual calibration records has been updated?
Whether the equipment are calibrated in the operating range, what is the operating range for the each equipment, check for all the calibration certificates?
Whether the calibration schedule has been updated? Schedule has maintained as per frequency?
Where equipment has been calibrated as per schedule take two case studies and mention the calibration date and due date.
Whether tag system has applied for the equipment calibration? Is there followed for each equipment?
Where measuring equipment is shown to have an error how is the adjusted?
Whether calibration procedure available for internal calibration schedule?
Whether traceability system for master equipment has been established. Check for any two equipment.
Whether master instrument has been calibrated in the ISO – 17025 accredited laboratory?
Whether safe place has been allocated for keeping the spare instrument?
Whether people have been trained on calibration formally? Qualified engineer can perform task of the calibration.
Related Topics